Do you keep getting hurt by the Gilded Chest in Baldur's Gate 3? This trapped chest is a pretty welcoming sight in the Owlbear's Nest. Unfortunately, this excited feeling quickly dissipates if you attempt to open the chest since it will deal upwards of 20 damage to you if you fail your save.
Of course, being someone who doesn't shy away from treasure when it is staring you in the face, you probably want to get this chest open and reap the reward. Luckily, opening the Gilded Chest is pretty simple as long as you know where to look. This guide will show you how to open the Gilded Chest in Baldur's Gate 3.
How to open Selune's Gilded Chest in Baldur's Gate 3
To open the Gilded Chest, you need to get your hands on the Selunite Prayer Sheet. This is the only means of opening the chest. As luck would have it, the prayer sheet is nearby.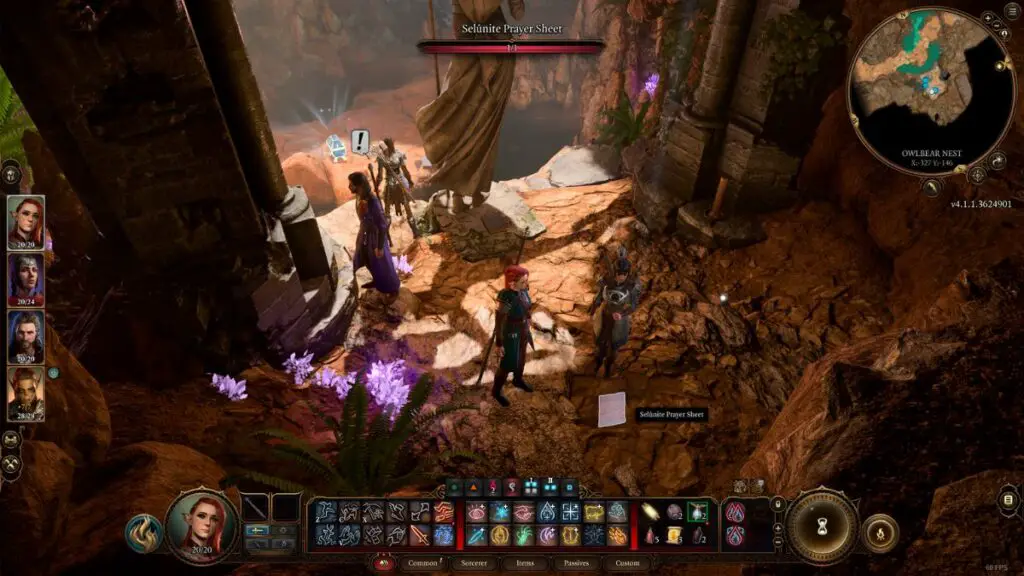 Start by using the Jump command to reach the ledge where the statue of Selune is. Once there, walk around the back of the statue until you or a party member succeeds on the perception check needed to find the Prayer Sheet. Gather this Prayer Sheet, being sure to add it to your inventory.
With the Prayer Sheet in your inventory, use the Jump command to get back to the chest. Don't go trying to open it just yet. Go into your inventory and read the Selunite Prayer Sheet while standing in front of the chest. This will remove the warding that was placed on the Gilded Chest giving you access to its contents.
After unlocking the chest, Shadowheart will speak up if she is in your party. Since she is a follower of Shar, she will speak her mind about you touching the chest. If you decide to open the chest anyway, Shadowheart's relationship with you will decrease by five points unless you succeed at a DC 15 Sleight of Hand check or convince her that it is okay through dialogue choices.