Are you trying to complete the A Prince in Disguise quest in Disney Dreamlight Valley? This quest begins after you have completed the Into the West Wing! friendship quest for Belle. After helping Belle get Beast a gift, Beast wants to return the favor.
Not just any gift will do for someone like Belle. You can't just get her flowers. Instead, you must search for something that is meaningful, like a Book Kit! After all, Belle does love her books. This guide will show you how to complete A Prince in Disguise in Disney Dreamlight Valley.
Disney Dreamlight Valley – A Prince in Disguise Friendship Quest Guide
After talking to Beast and starting the quest, you will be tasked with locating the Key Pieces. These are hidden throughout the castle and can be found hidden in three places:
Hidden in a hot place – Go to the library and use your watering can on the fireplace
Hidden in a place where silence roars – Go to the statues in front of Beast's room and break the left one with your pickaxe
Hidden in a thorny place – Go to the center of the garden where the rose bushes are and dig under the lamp post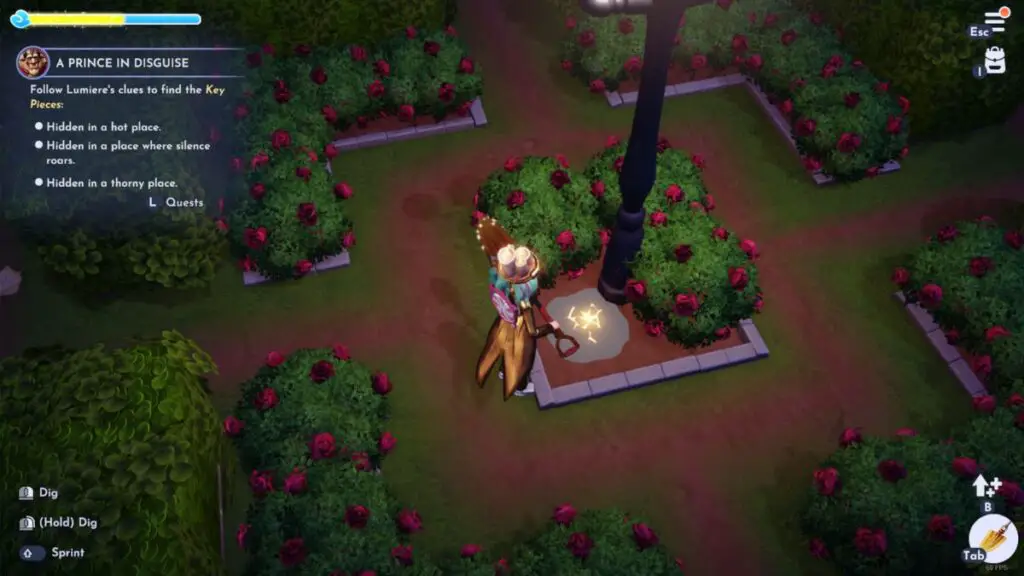 Bring the key fragments to Beast. Beast will give you the key. Use the key to open the chest behind him near the Enchanted Rose to get the Enchanted Mirror. Give the Mirror to Beast. Afterward, head back into town to collect the items needed to craft a Book Kit. You will need the following:
20 Fiber
3 Purple Falling Penstemon
1 Empty Vial
1 Feather
You can get the feather required for the Book Kit by talking to Scrooge or Donald.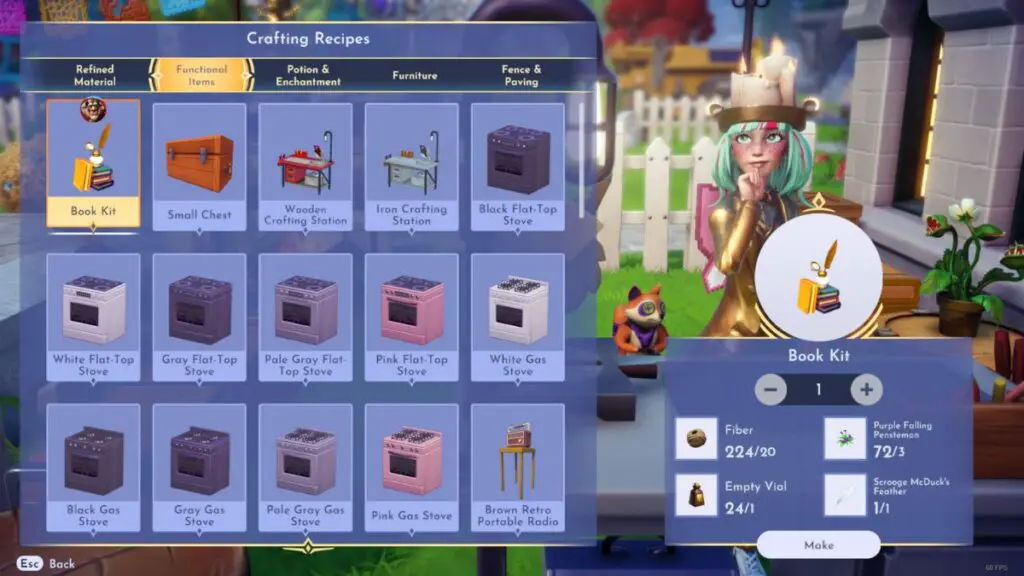 Craft the Book Kit and bring it to Beast. He will now want to get dressed up and look fine for Belle. Grab the following items from around his room:
Beast's Brush – In the chest by the door
Princely Cologne – On the table next to Beast
Princely Shampoo – Next to the bathtub
Give the items to Beast. Afterward, follow Beast to the rose garden and watch as he apologizes to Belle and gives her the gift. When their conversation is over, talk to Belle. You will now need to head back to the valley and place Beast's Castle. Talk to both Belle and Beast to end the quest and bring them both to the valley.