The first time you play Party Animals, the game will have you choose from a short list of animals to make your avatar. However, after bashing and fighting other players for a while, you will level up and gain access to new profile pictures of animals in various costumes. Whether you have these new icons or want to change to a different animal, here is how to change your avatar in Party Animals.
How to change your profile icon in Party Animals
Changing your avatar in Party Animals is simple once you know where to go. From the main menu, you will see your profile icon alongside your current level progress in the bottom right corner of the screen. Click on your icon to bring up the profile menu below.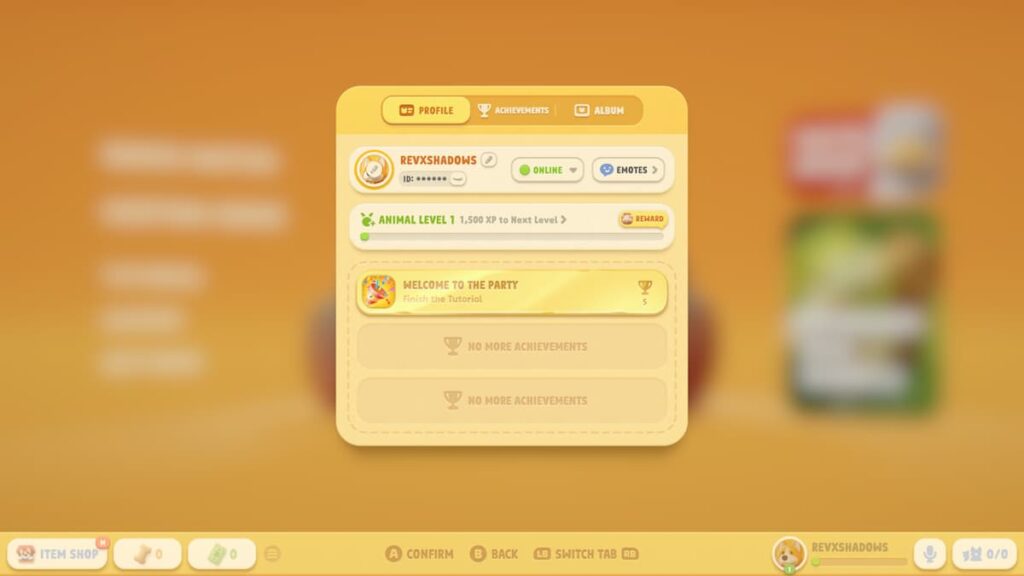 On your profile page, you can see all kinds of things like your recent and upcoming achievements, change your in-game name, and view your photo album. Click on your icon again, and the avatar menu will pop up. To start, you have access to 11 avatar portraits showing the starting playable characters. Once you begin leveling up and unlocking more characters and specific outfits, more of these icons will become available. You can see what level each icon unlocks at.
After you choose your avatar, don't forget to choose a frame in the next tab. At first, you only have two, but more of these frames can be unlocked by unlocking various achievements in the game. To see which achievement unlocks what frame, you must look at the achievements page on the previous screen.
Once you have made your profile icon decisions, apply your avatar and get ready to jump into another game. At this point, it doesn't appear that any avatars or frames can be bought with money, so that aspect of the game isn't in the shop with many of the skins.