As with any farming simulator game like Palia, you must know how to cook the items you grow in your gardens! Not only can it keep you full and satisfied with as much Focus as possible, but it can also be a quick way to earn money. Unlocking the cooking ability comes relatively early in the game, and you can use it throughout the rest of your gameplay. To unlock the ability, you only need to work through the "Welcome to Palia" quest and the "Cooking 101" quest that comes after. Let's take a closer look at how to cook with a campfire in Palia. 
Cooking in Palia – Where to start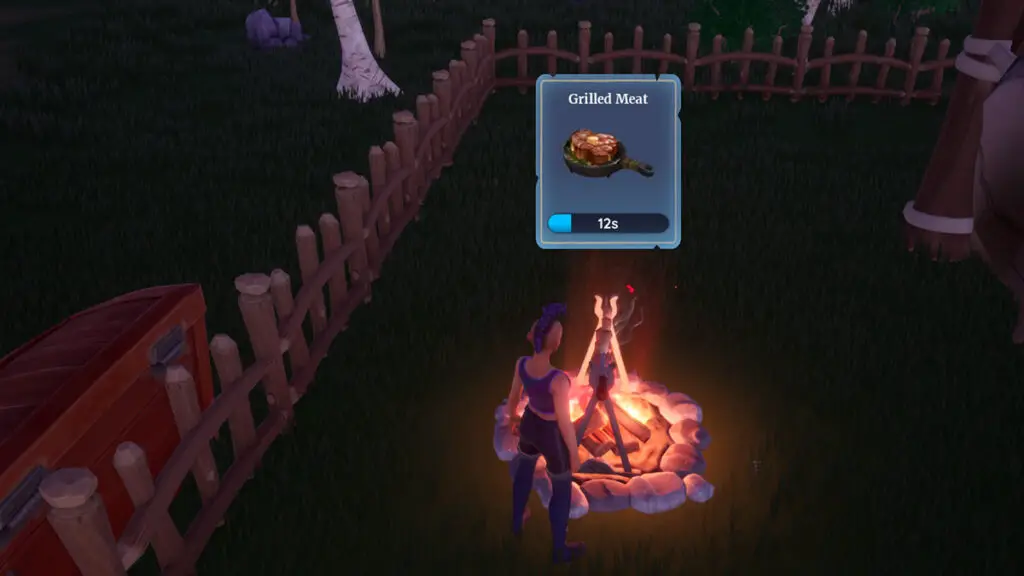 To obtain the "Cooking 101" quest in Palia, you should seek out and find Reth. You can find Reth inside the town, wandering around. Look for his icon on the map and head right to him. Once you've got your quest, you'll need to craft a Campfire and drop it down in your home plot somewhere. To craft it, you will need:
5x Sapwood
16x Stone
2x Flint
10x Plant Fiber
Once you've got it down, it's time to get cookin'.
Cooking Supplies in Palia
You can use various food items to cool within Palia. To begin with, you'll finish the tutorial with Mountain Morels, a type of mushroom that can be obtained around your home plot. However, once you're through the tutorial quest, you can cook with many different items, including various types of meat you pick up from animals worldwide. 
How to use a campfire in Palia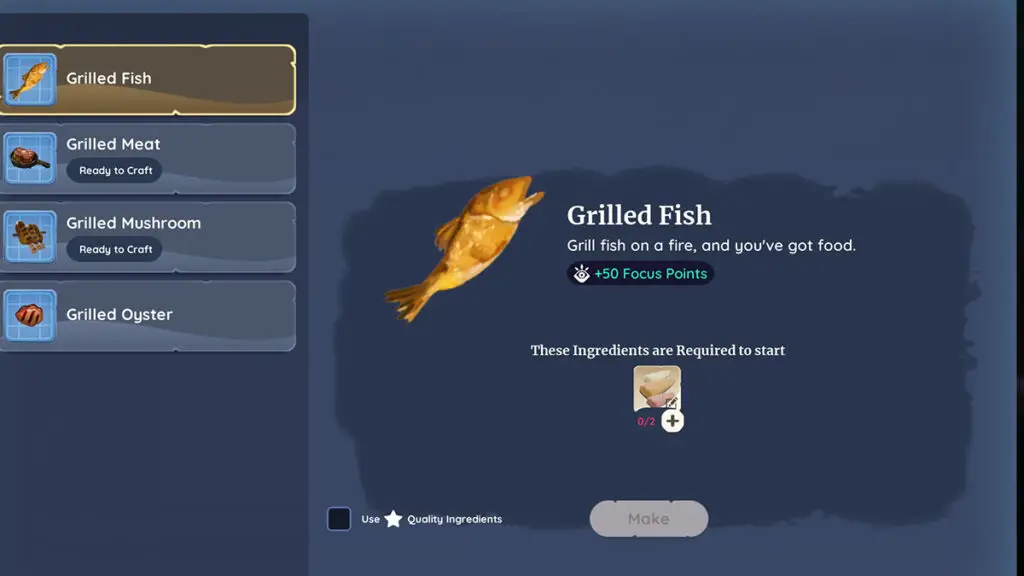 When you approach and interact with your campfire, you will see a list of all your unlocked recipes. To begin with, you should see the recipes for Grilled Fish, Grilled Meat, Grilled Mushroom, and Grilled Oyster. Obtain the ingredients required for the recipe you choose, and finally, select the Make button. Once your dish has finished cooking, you can collect it from the campfire and eat it!