Have you seen the locked doors in Dead Island 2 that require Fuses to access? These doors are sprinkled all over Hell-A and are a nuisance if you don't know how to get your hands on Fuses. These doors hide special items behind them and loot crates that will get you good rewards if you open them. Sometimes, they will even lead to secret map areas.
Just like circuit breaker doors, Fuse doors require Fuses to activate. When you place the Fuse in the fuse box, the door that it operates will open for you, granting you access to what's inside. This guide will show you how to get Fuses in Dead Island 2.
Where to find Fuses in Dead Island 2
If you want to get your hands on Fuses, you won't find them by searching around Hell-A. You will actually find them in the comfort of your own home. By that we mean, Emma Jaunt's home. After starting the game, you need to progress to the point where you unlock Emma's house as a safe area. When this happens, you will be able to come and go as you please. Go inside, head up the stairs if you need to, and make your way to the living room. Here, you will find an NPC named Carlos.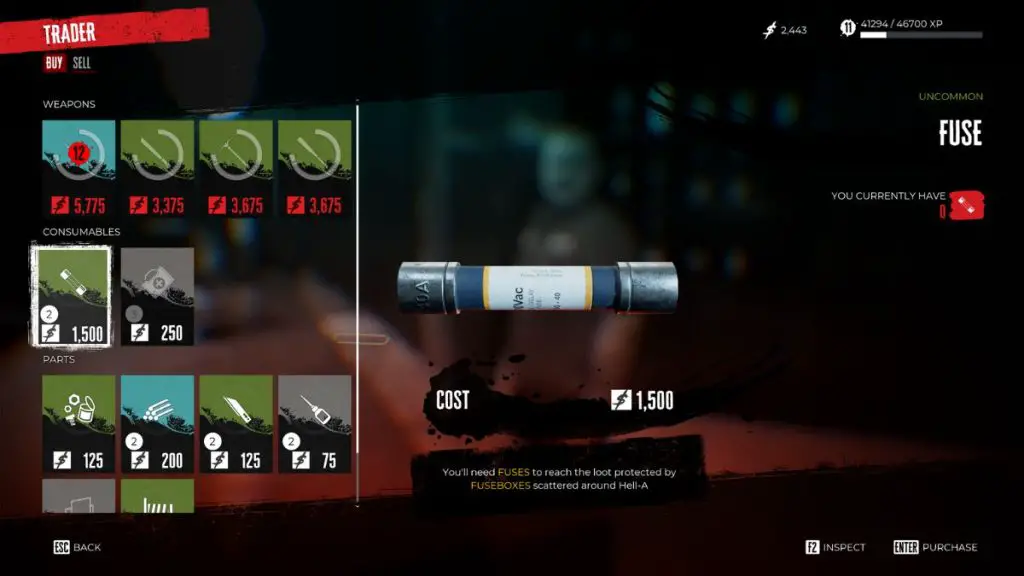 Carlos acts as a merchant throughout the game. As you come and go, you will be able to purchase items such as Med Kits and, yes, Fuses from him. Fuses can be pretty pricey at the start of the game since each one costs $1,500. Make sure to save up the money you collect as you kill zombies across Hell-A. Don't worry, the price of the Fuses never changes but you can only buy two at a time. Carlos does restock regularly so you should always have a fresh supply waiting for you each time you go back to Emma's house.