When playing Diablo IV, keep an eye out for side quests every time you enter a new city. There's always a handful from the various residents of each locale. In Yelesna, a village turned into a religious outpost, there are quite a few options. One that can be surprisingly difficult to figure out, though, is the Traveler's Prayer quest.
How to get the Traveler's Prayer quest in Diablo IV
If you want to activate the Traveler's Prayer quest, you have to enter Yelesna's tavern, the Hog's Head. Once inside, you'll find a letter on one of the benches. This letter will encourage you to go to the shrine outside the city and pray there. Not a hard ask, right? All you have to do is walk North from Yelesna to a crossroads. If you hit M and pull up your map, it gives you easy and effective directions.
However, once you get to the shrine, there's no interaction prompt or directions on what to do next. So how do you do it?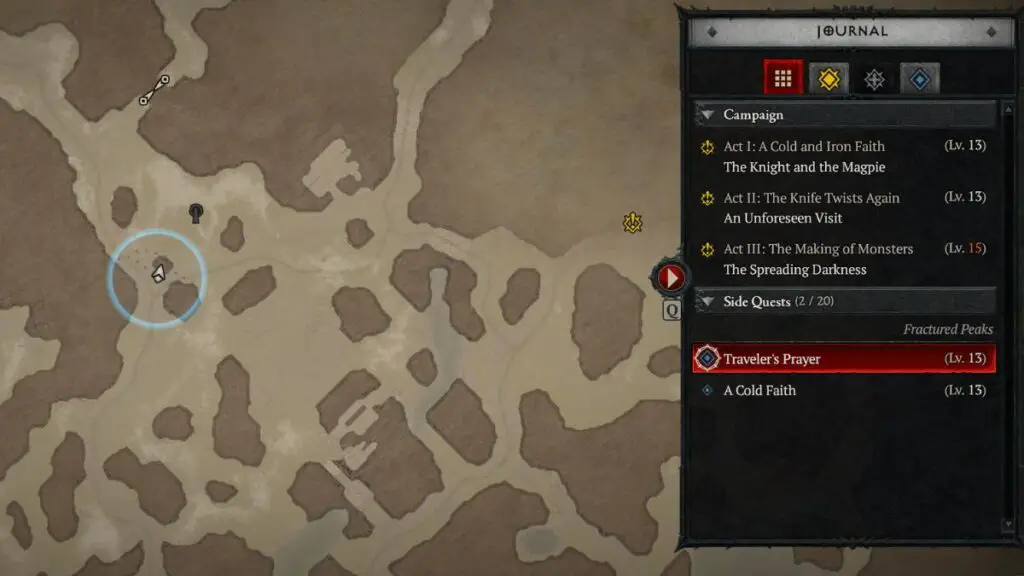 How to give thanks in Diablo IV
In Diablo IV's Traveler's Prayer side quest, all you must do is "give thanks" to the shrine. This is quite vague and unintuitive. However, if you're a chronic Diablo IV side quest player, you'll remember the Kyovashad mini-mission where the captain of the guard encouraged you to "cheer on" the recruits. To do this, you had to open up your emote wheel and use the "cheer" emote. This other side quest gives you your one and only clue on what to do with this mission. Otherwise, it's fully understandable to feel lost.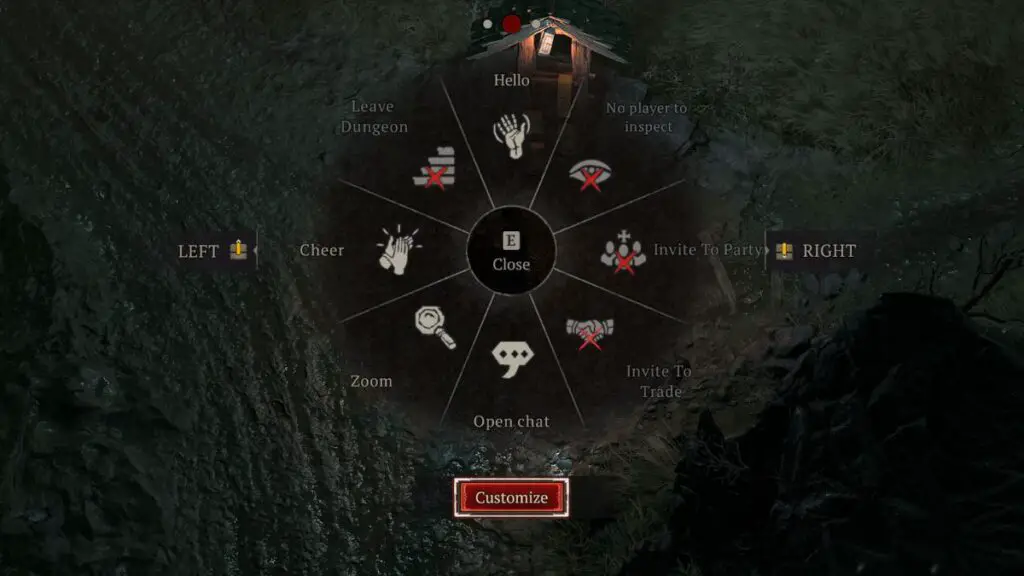 To "give thanks", open up your emote wheel. All you have to do is hit your E button. Once you do that, you'll see eight different prompts for different emotes you can use. However, unless you've played with your emotes before, "Thanks" will not be one of your options. Instead, you'll have to take your mouse a little further down to the "Customize" button.
Once in Diablo IV's emote customization wheel, scroll through the many different options to find "Thanks", which by default should be under "Sorry" and above "Hello." While here, you can use your mouse to pick up the "Thanks" prompt and place it in any spot on your emote wheel. Once you do that and save your changes, you should be able to access that emote whenever you hit your E key.
Now that "Thanks" is part of your emote wheel, stand in front of the Yelensa crossroads shrine and hit E. When the emote wheel, use "Thanks" and the shrine should immediately react. A "Pilgrim's Supplies" chest should pop up underneath the shrine. From it, you'll get gold and items, as well as some EXP for properly finishing the quest. All you have to do was give thanks.