There is no denying that leveling up in any action RPG is important. Games like Lies of P require you to buff your stats if you want to survive the onslaught of enemies that lie around each corner. In Lies of P, you have multiple stats that you can increase, each of which will buff a different aspect of your character.
Increasing your vitality will increase the amount of health you have while increasing your technique will buff the damage of certain weapons. No matter how good you are, you will eventually need to level up. This guide will show you how to level up in Lies of P.
How to increase your stats in Lies of P
If you want to increase your stats or level up in Lies of P, you will first need to find a Stargazer. Stargazers are contraptions in Lies of P that act in a similar manner to bonfires in Dark Souls or lanterns in Bloodborne.
When you interact with a Stargazer for the first time, you will see a menu that appears. In this menu, select the Level Up option to use Ergo to increase your level. Just like in a souls-game, each level you gain will cost you more and more Ergo.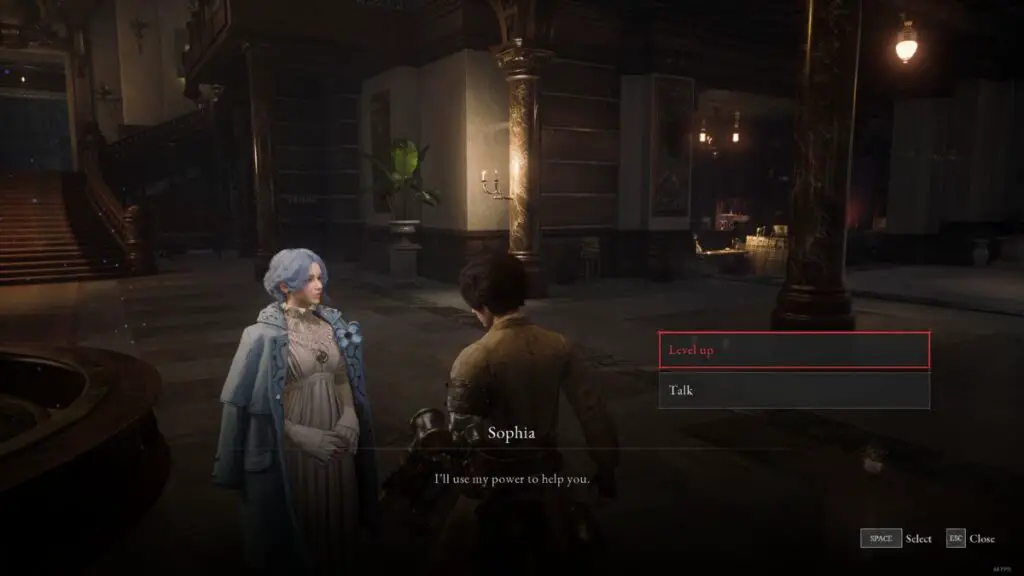 Unfortunately, the Stargazer method only works until you reach Hotel Krat. Once you are at Hotel Krat, you must rely on Sophia to level up. Sophia plays the same role as the firekeeper in Dark Souls II. Whenever you return to Hotel Krat, speak to Sophia and you will see the Level Up option.
Select this option and you will be brought to the level up screen where you can increase your stats using Ergo once again. This will be the method you need to use for the rest of the game. Make sure to collect as much Ergo as possible so you can increase your stats for whatever build you are going for.