There are plenty of Pikmin types for you to get your hands on in Pikmin 4. Starting off, you have Red Pikmin, but you will quickly be able to get both Yellow Pikmin and even Blue Pikmin. When it comes to water obstacles, Blue Pikmin are the kings. They have gills so they are able to traverse the waters without any issue whatsoever.
Blue Pikmin can be obtained pretty early in the game. If you are quick enough, you can find and obtain the Blue Onion within an hour of starting Pikmin 4. This guide will show you how to unlock Blue Pikmin in Pikmin 4.
Blue Onion location in Pikmin 4
Finding the Blue Onion in Pikmin 4 is pretty simple. Getting to it, however, is a completely different story. The Blue Onion can be found on the platforms overlooking the water hazard in the southern part of the Sun-Speckled Terrace.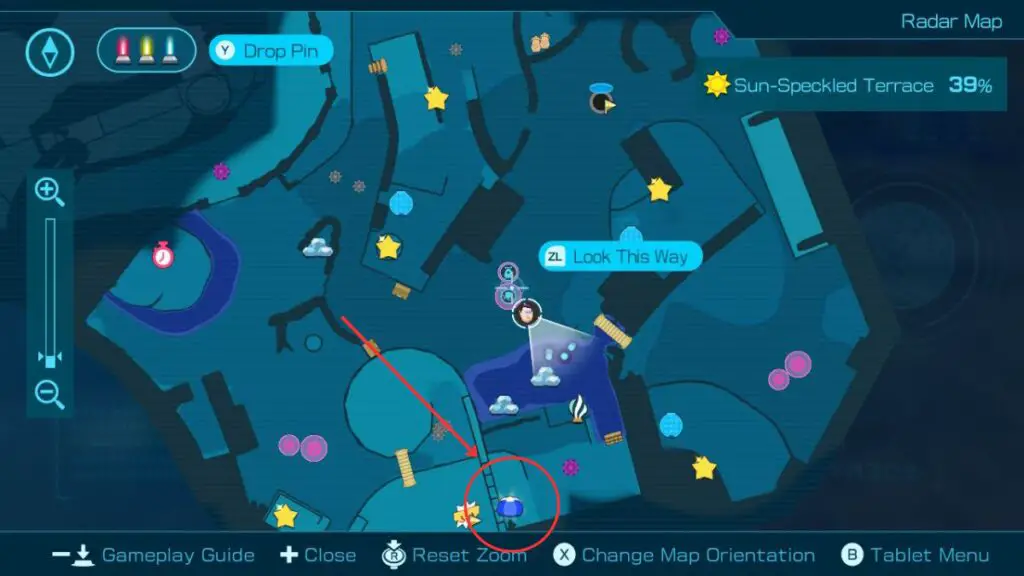 Before you can reach the Blue Onion, you will need to get your hands on some Ice Pikmin. Unfortunately, there is no Ice Pikmin Onion around the area. There are, however, 30 wild Ice Pikmin that you can get your hands on.
To obtain the Ice Pikmin required, go through the Hectic Hollows cave and the Last-Frost Cavern. You will want to go to Hectic Hollows first using Oatchi's jump ability. Once you have completed both caves, you will have 30 Ice Pikmin to use.
Bring the Ice Pikmin over to the body of water and toss them all in. With all 30 in the water, it will instantly freeze, allowing you to walk across it. Bring Red Pikmin with you and build the climbing wall on the other side.
Go up the wall and use the Red Pikmin to defeat the fire-breathing enemy at the top. With that out of the way, head back to the ship. To get the Blue Onion, you will now need to level up Oatchi and increase his carrying capacity to at least 10.
With that done, head back to the body of water and freeze it. Call your Ice Pikmin over and quickly scale the climbing wall, leaving Oatchi on the other side so he doesn't fall in the water. Have the Ice Pikmin start to carry the Blue Onion so they bring it to the ledge.
With the Blue Onion on the ledge, toss your Ice Pikmin back in the water to freeze it. Use 10 Pikmin and Oatchi to carry the Blue Onion the rest of the way. Once absorbed, you will get one free Blue Pikmin to start your colony.