Do you want to build your own Bottle Blaster arcade machine in Fallout 76? There is something special about spending time at the Nuka-World on Tour arcade. The sights, sounds, and nuclear fallout are hanging in the air. What's not to love about it? If you try hard enough, you can even earn fabulous prizes.
There are different prizes to choose from at the arcade with some of them being the actual attractions. For instance, if you really put in the effort, you can collect a ton of points and get yourself the Thirst Zapper weapon. If you go above and beyond, you can get yourself the Bottle Blaster. This guide will show you the Bottle Blaster location in Fallout 76 and how you can build your own.
Where to find Bottle Blaster in Fallout 76
To find the Bottle Blaster arcade machine, you first need to locate Nuka-World on Tour. This mobile version of the popular Fallout-universe theme park is waiting for you in the Ash Heap section of the map. This is the southernmost section of the Fallout 76 map.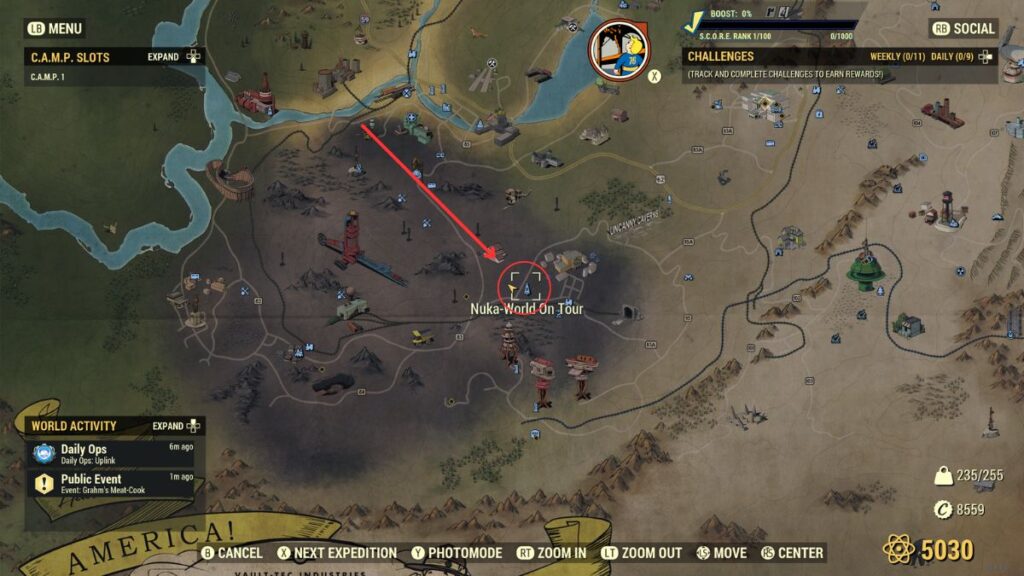 Once you reach the Nuka-World on Tour area, look for the Cappy Arcade. This arcade looks like a giant bottle. Here, you will find the different arcade machines. Bottle Blaster is the strength contest machine near the entrance of the arcade. You can play this machine for one Cap.
How to get the Bottle Blaster plans in Fallout 76
If you want to get the Bottle Blaster plans in Fallout 76, you need to play the arcade machines and earn points. Each time you complete one of the machines, you will earn some points. The points vary depending on how well you do at the mini-game.
The plans for the Bottle Blaster can be obtained from the prize kiosk in the arcade for 20,000 points. Once you have hit the 20,000 points mark, interact with one of the computers in the arcade. You will be asked to choose a prize level. The Bottle Blaster is a level-five prize.
How to build Bottle Blaster in Fallout 76
Now that you have the plans for the Bottle Blaster, learn them by interacting with them in your inventory. The plans can be found under the notes section of your inventory. After learning the plans, you can build the Bottle Blaster machine by going to your C.A.M.P.
Once you reach your camp, pull up the crafting menu and you will be able to build the Bottle Blaster in your camp wherever you want.