Between progressing the main story and grabbing all kinds of collectibles in Spider-Man 2, you will be given side missions from the FNSM app. One of these missions is in Downtown Brooklyn, where a woman has lost her grandfather and needs Spidey to help. Unfortunately, you might not know where to start. If you are having issues with it, here is how to complete Find Grandpa in Spider-Man 2.
How to complete Find Grandpa FNSM app request in Spider-Man  2
Once you start the Find Grandpa quest in Spider-Man 2, the woman will give you a picture of a location that her grandfather said he was going. Luckily, there are no fires to put out or anything. If you press in L3, you can get a better look at the picture, but where you need to go is the nearby zoo in the middle of the park. If you pull up your map, you can easily see the structure in the middle of the trees.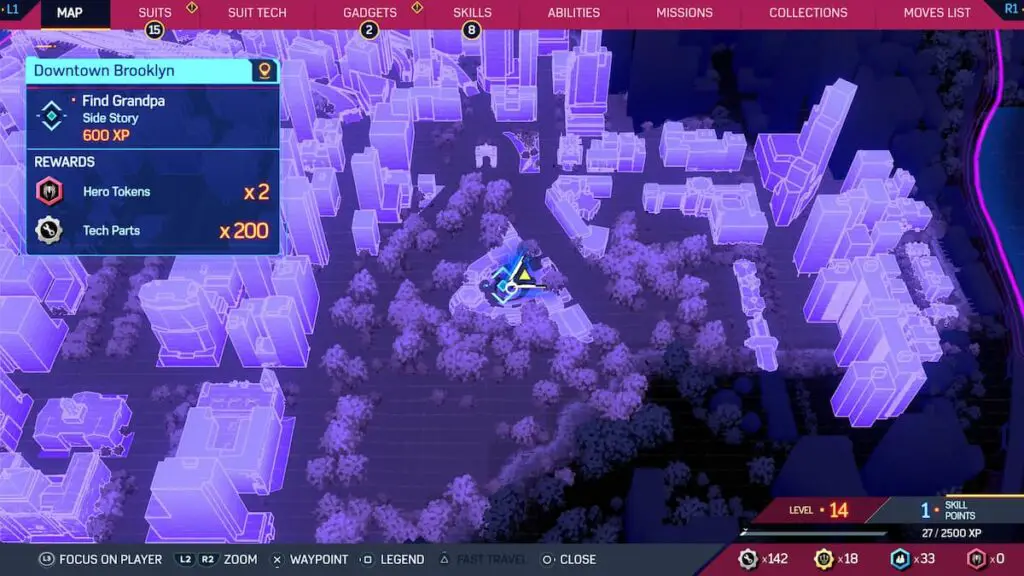 Once you arrive, you should see the big stone in the middle of the court that was in the old picture. While Spider-Man wants to search around, you can just turn around from the stone and see a letter sitting on a small enclosure of plants. Go read it to see an old letter addressed to him that also mentions the nearby botanical garden.
Luckily, you don't need to know where the botanical garden is, as the game will give you a waypoint marker this time. When you arrive, walk past the pavilion with the weird ball thing in the middle to some benches. Spider-Man will note the hat on one of the benches, but you need to scan the inhaler that is sitting on the pedestal next to it. The game will then give you a puzzle to complete. You can do it if you want, or pause and select Skip Puzzle to move past it without penalty.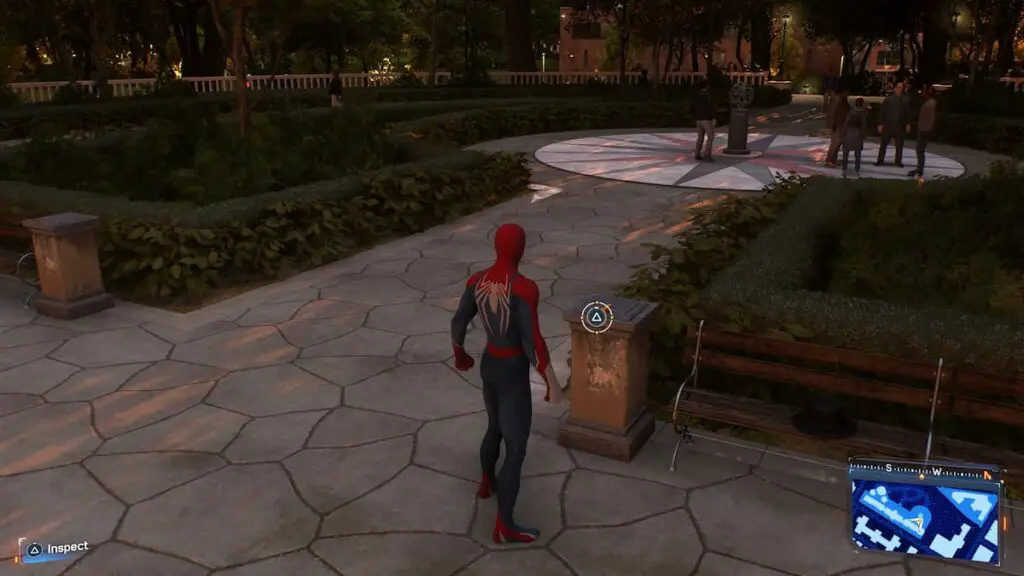 After you find the right molecules, there will be a long tunnel that you need to follow around the park. This is a pretty lengthy run to find the missing person sitting on a bench near a lake. You don't have to run; just web-swing through the park to make it go faster. When you find the older gentleman, Spidey will have a nice conversation with him until the granddaughter arrives. When that happens, you will complete Find Grandpa in Spider-Man 2.