Are you getting blocked by stone walls in Pikmin 4? There are many obstacles in the game that you must overcome. Thankfully, you have the plantlike creatures known as Pikmin and Oatchi by your side to overcome anything that stands in your way. Get past all of the obstacles to rescue the castaways and Captain Olimar.
During your journey, you have most likely discovered stone walls that block your path and require you to either smash through them or go around. Unfortunately, normal Pikmin aren't strong enough to break through such a strong barrier and you need something a little tougher. This guide will show you how to destroy stone walls in Pikmin 4.
Pikmin 4 – How to destroy stone walls
The only means of destroying stone walls in Pikmin 4 is to use Rock Pikmin. This type of Pikmin looks like small rocks with a leaf sticking out of their heads. They are great for destroying barriers and heavily damaging foes that have a strong shell. Luckily, it shouldn't take you very long to get Rock Pikmin in Pikmin 4.
To obtain Rock Pikmin, you simply need to go to the Kingdom of Beasts cave located in the Blossoming Arcadia area of the game. Here, you will find wild Rock Pikmin that you can take with you on your journey. Keep in mind, this cave only has wild Pikmin and doesn't have a Rock Pikmin Onion. For that, you need to wait until the endgame.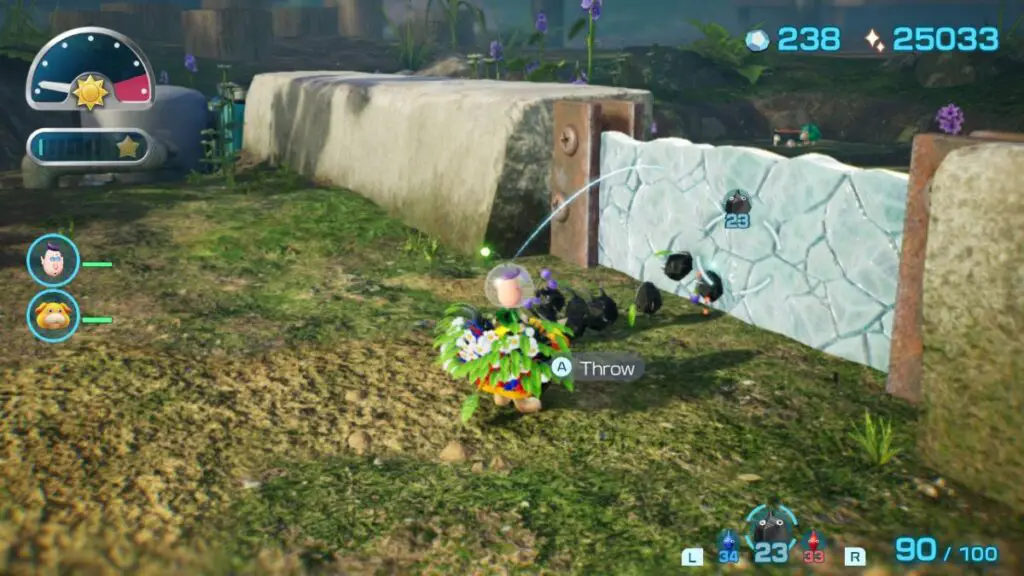 Once you have unlocked Rock Pikmin, simply walk up to a rock wall and throw your rocky buddies at it. This will break the wall if you have enough of them to throw. If not, let them keep hitting the wall until it breaks. It shouldn't take long to smash through the rock wall and get to the other side. Later on, you will get more Rock Pikmin to make life a bit easier.