How many players do you think can play The Texas Chainsaw Massacre game? This is an asymmetrical online horror game that is similar to games like Dead by Daylight. That means that there are two teams; a group of survivors and the killer/killers. Typically, these games have a group of survivors who must outwit and escape a killer who is chasing them down.
In The Texas Chainsaw Massacre game, there are two teams just like other asymmetrical horror titles. In this one, however, the survivors must go up against a group of killers instead of just one deranged maniac. Can you survive the onslaught of terror? How many players is The Texas Chainsaw Massacre game?
What is the team size in The Texas Chainsaw Massacre?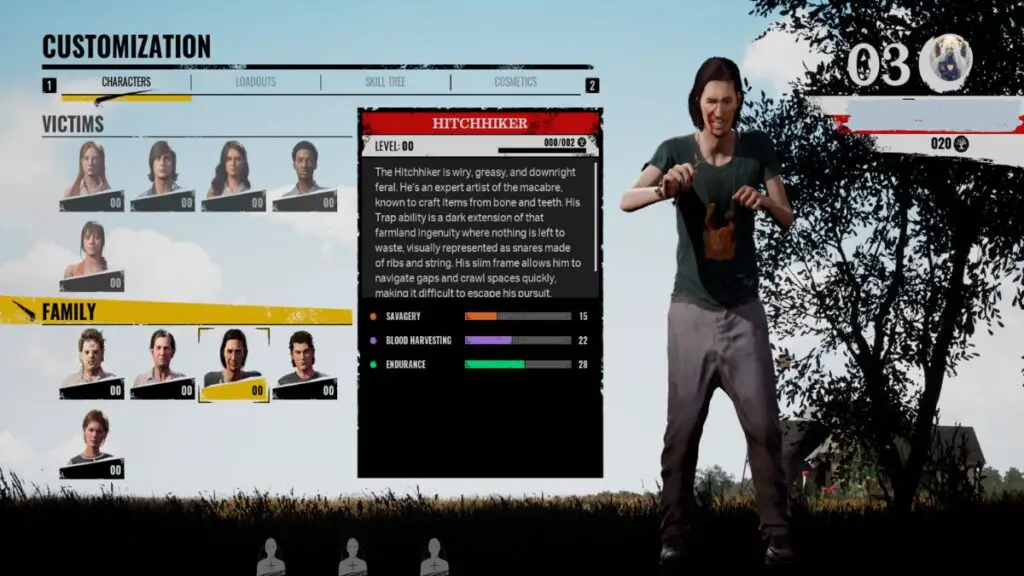 Those who want to play The Texas Chainsaw Massacre game will be able to play with seven people in total. A match in this game consists of seven people split onto two teams. The survivor team will typically have four members facing off against three killers of the Slaughter Family.
Players can choose from a group of five survivors and five killers when they enter a match. Only four of the survivors and three of the family members can be used in a match.
Each character has their own special abilities that they can use as well as different stats so choose one that fits your playstyle better. For instance, Julie has the best stealth and is best when used by a player who prefers to hide and sneak around. Meanwhile, Ana has the greatest toughness out of all the survivors, allowing her to take the most hits.
Depending on what character you choose, you may have an easy time either trying to escape the family or slaughter the survivors. Keep this in mind before choosing your character and make sure you understand each character's abilities.