If you want to complete the Pride of the Gerudo side quest in The Legend of Zelda: Tears of the Kingdom, you need quite a few items. You are looking to give Isha items so she can make the arms of the Seven, which are a sword and shield combo to add to your arsenal. One of the things you need to bring her is a Gerudo Shield, but it can be a little tough to find these. Here is where to find a Gerudo Shield in Zelda: Tears of the Kingdom.
How to get a Gerudo Shield in Tears of the Kingdom
To get a Gerudo Shield in The Legend of Zelda: Tears of the Kingdom, you must defeat a Like Like enemy in the Gerudo Desert or Gerudo Highlands regions in the southwest of Hyrule. Unfortunately, there is no guarantee that the chests the enemies drop will have the Gerudo Shield, but it has a decent chance to appear in one. If you ever need to look again, you can routinely take out these enemies after a Blood Moon passes.
There are plenty of Like Like enemies in the Gerudo areas that you can try and get a Gerudo Shield from. If you feel confident, you can also try Molduga mini-bosses since they drop a chest on death. For a couple Like Like locations, two relatively close spots are on the western portion of Gerudo Desert. There are Shock Likes you can take out above the Gerudo Ruins Underground and to the west of that area in another ruin spot. These are our favorite spots to check, but there are more cave areas you should be able to find. Don't be afraid to jump into quicksand holes to find various underground cave systems.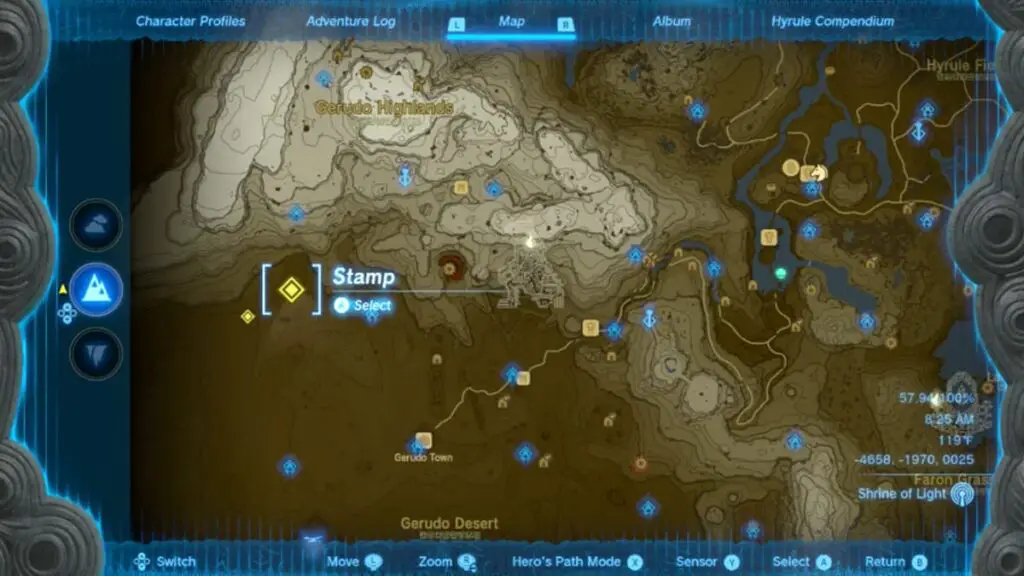 Once you have your Gerudo Shield, grab a Gerudo Scimitar, four Diamonds, and ten Flint. Take these to Isha in Gerudo Town to turn the Shield into the more powerful Daybreaker.