Disney Speedstorm is like Mario Kart meets Disney World and it is filled with all sorts of Disney characters for you to unlock. If you have a favorite character, odds are you will be able to find them in the game. With the game being in early access, only select characters are available. So far, there are a total of 18 characters that you can race with and even more that you can have on your crew. As you progress through the game, you will unlock more racers and even more abilities. Here are all the unlockable characters in Disney Speedstorm.
All Disney Speedstorm racers
There are plenty of racers for you to choose from in Disney Speedstorm that come from many different movies. You have characters from Mickey and Friends and Monsters Inc. to Pirates of the Caribbean. While some of these characters were advertised in the many trailers for the game, others are making their first-time appearance on the Speedstorm track.
All Mickey and Friends racers and crew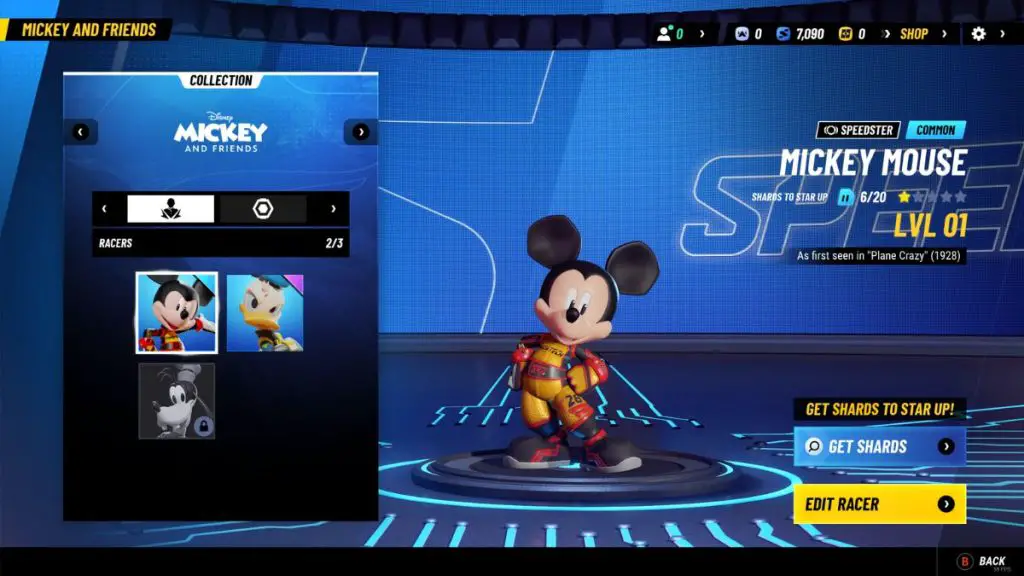 Starting with Mickey and Friends, there are 14 characters. Out of the 14 characters, three of them are racers and 11 are crew members. The following characters are a part of the Mickey and Friends collection:
Racers

Mickey Mouse
Donald Duck
Goofy

Crew Members

Pluto
Chip N' Dale
Horace Horsecollar
Morty and Ferdie Fieldmouse
Gus Goose
Pedro
Clarabelle Cow
José Carioca and Panchito
Gilbert Goof
Lonesome Ghosts
Wilbur
All Pirates of the Caribbean racers and crew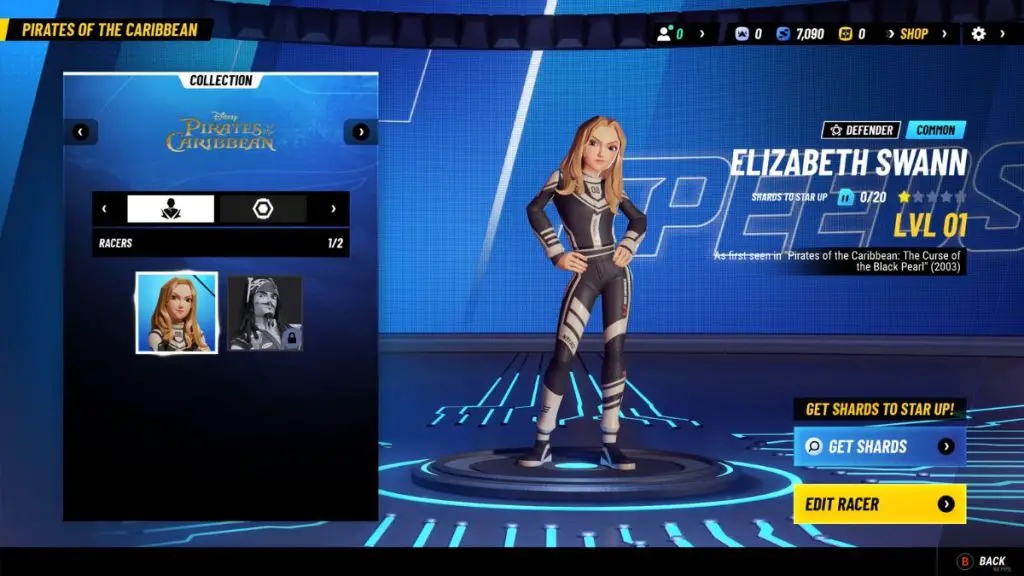 Pirates of the Caribbean isn't typically in Disney games but Speedstorm brought in two racers from the universe and another eight crew members to help you. The following characters are a part of the Pirates of the Caribbean collection:
Racers

Elizabeth Swann
Captain Jack Sparrow

Crew Members

Joshamee Gibbs
Gillette
James Norrington
Pintel and Ragetti
Lord Cutler Beckett
Weatherby Swann
Murtogg and Mullroy
Marty
All Mulan racers and crew
Mulan is a fan-favorite of the Disney franchises so it is no surprise that characters from the movie make an appearance in the game. This collection has two racers and eight crew members. The following characters are a part of the Mulan collection:
Racers
Crew Members

Chi-Fu
Khan
Cri-Kee
General Li
Mushu
Yao, Ling, and Chien Po
Fa Zhou
The Emperor of China
All Hercules racers and crew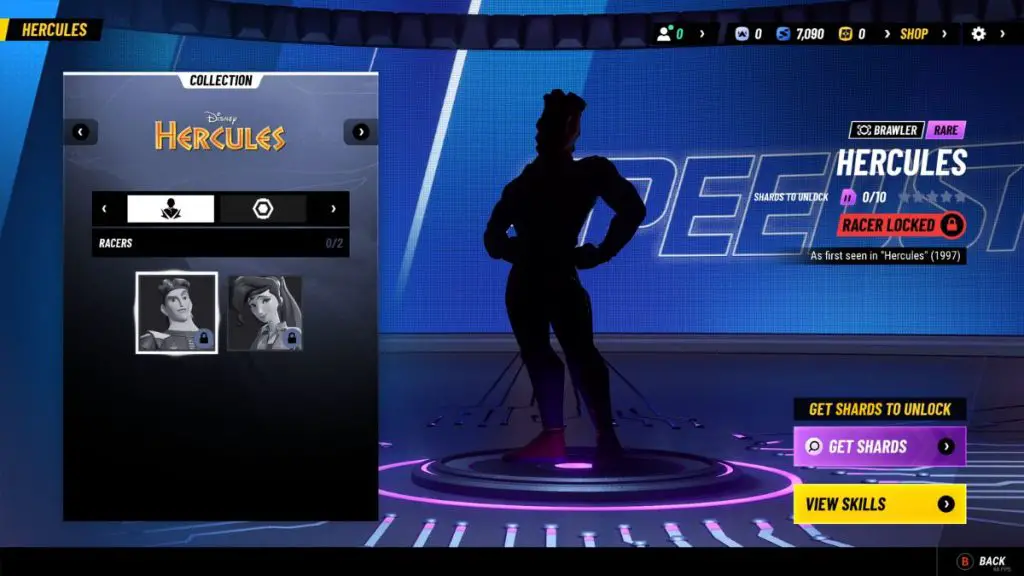 Hercules is one of the older Disney franchises that many still love to this day. This collection features two racers and eight more crew members for you to unlock. The following characters are a part of the Hercules collection:
Racers
Crew Members

Phil
Hera
Pegasus
Muses
Zeus
Amphitryon and Alcmene
Hermes
Olympian Gods
All Beauty and the Beast racers and crew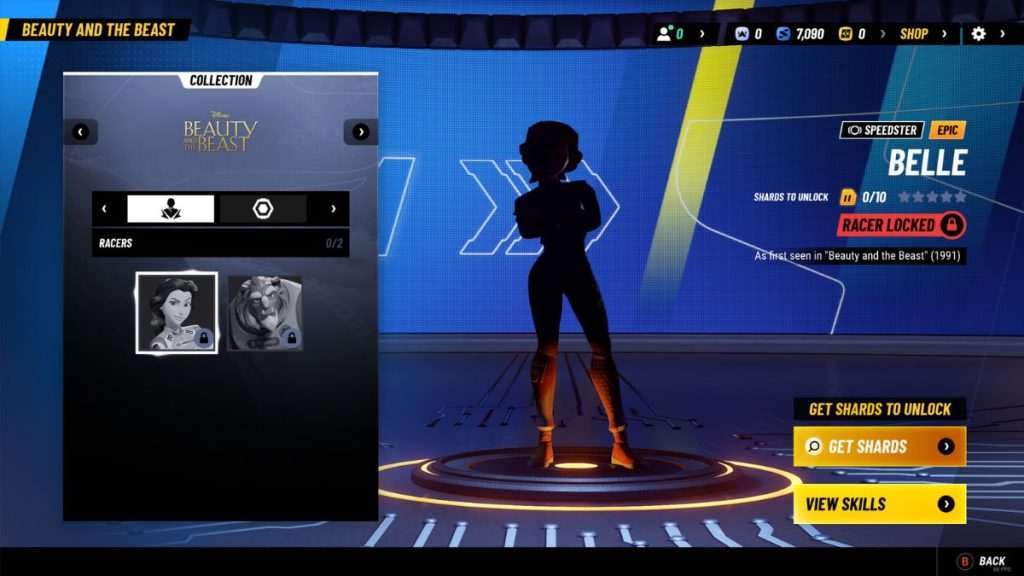 Beauty and the Beast is a go-to franchise for Gameloft so it is no surprise to see characters from the movie in Speedstorm. This collections adds yet another two racers and eight crew members. The following characters are a part of the Beauty and the Beast collection:
Racers
Crew Members

Lumiere
Philippe
Maurice
Mrs. Potts
Cogsworth
Chip
Sultan
Fifi
All Jungle Book racers and crew
The Jungle Book hasn't been seen since the 1967 movie. Sure, there was a remake but the original is always better. This collection brings two racers and eight crew members to the track. The following characters are a part of The Jungle Book collection:
Racers
Crew Members

Bagheera
Shanti
Wolf Pack
King Louie
Kaa
The Jungle Patrol
Shere Khan
Buzzie, Flaps, Ziggy, and Dizzy
All Monsters Inc. racers and crew
Monsters Inc. is one of the most popular franchises created by Pixar. Unlike the other collections, this one adds four racers and 12 crew members to the track for a total of 16 more characters. The following characters are a part of the Monsters Inc. collection:
Racers

Celia Mae
Mike Wazowski
Sulley
Randall

Crew Members

CDA Agents
The Yeti
Smitty and Needleman
Boo
Roz
Ms. Flint
Henry J. Waternoose
George Sanderson
Nick Schmidt
Ted Pauley
Pete Ward
Fungus
All Walt Disney World racers and crew
While not technically a Disney franchise, Walt Disney World stands as the beacon of imagination. This collection adds only one racer and six crew members to the roster. The following characters are a part of the Walt Disney World collection:
Racers
Crew Members

Dreamfinder
SMRT-1
Orange Bird
Sonny Eclipse
Dapper Dans
José, Michael, Fritz, and Pierre