Are you tired of waiting through all of the cutscenes in Honkai Star Rail? Games like this are fun, but sometimes the constant breaks from the action can get a bit annoying. After all, the game likes to stop you about once every minute to give you more story details. Eventually, the story starts to wear a bit thin and you just want to get it over with. When that happens, you turn to the skip button which is noticeably absent from the cutscenes. It's weird to not see a skip button appear. This guide will show you how to skip cutscenes in Honkai Star Rail.
Can you skip cutscenes in Honkai Star Rail?
Honkai Star Rail is full of cutscenes that can quickly grow tiresome. From the very beginning of the game, you are bombarded by story and exposition that makes you want to speed through everything so you can get to the action. Unfortunately, if you were hoping to get skip a few cutscenes along the way to your next battle, you won't be able to. Honkai Star Rail doesn't give you the ability to skip cutscenes like other games do.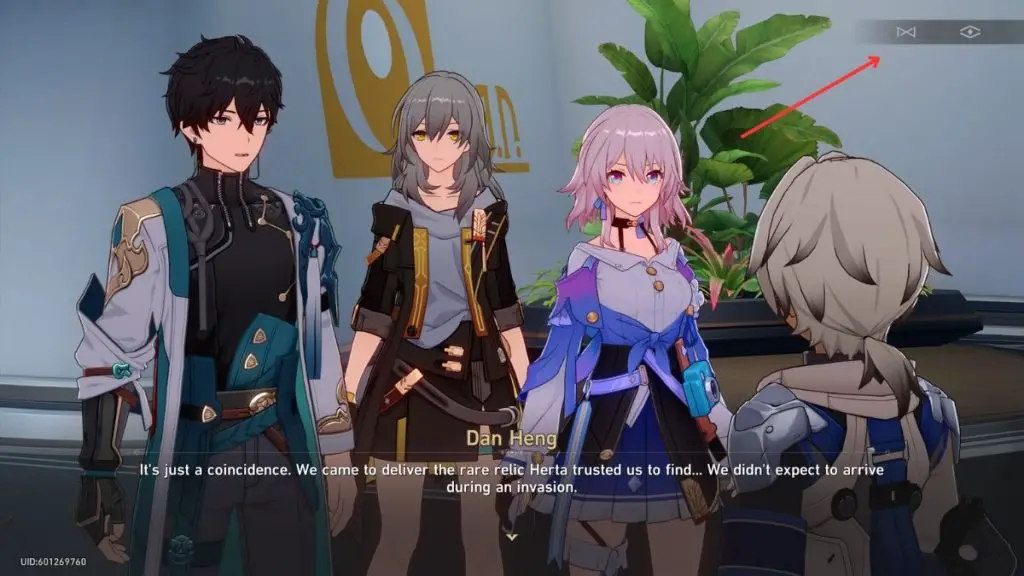 During cutscenes, you will see two buttons appear in the upper right corner of the screen. The left button is the auto-play button. When active, this lets the cutscene play out without you having to press any buttons to move on to the next character's dialogue. The other button is the hide button. This will hide all of the dialogue and buttons on the screen so you can enjoy the cutscene without the captions.
The only way that you can skip a cutscene is if you die in the game. Any cutscenes that you have already seen will be able to be skipped so unless you die a lot, you won't be skipping any cutscenes any time soon. Hopefully this will be changed in a future update.