Forspoken is a game that received questionable reviews at launch. Now that some time has passed, players have found joy in running across the landscape of Athia. The DLC for Forspoken is finally here and it is called In Tanta We Trust. This DLC focuses on the past and a war that is raging between the Athians and the Rheddig.
Frey must use her new powers and get help from Tanta Cinta to defeat the foes that are attacking Athia. All the while, she must figure out how to cure Athia of The Break. Of course, if you want to play the DLC, you need to know where to begin. Luckily the DLC is fairly simple to access. This guide will show you how to start the In Tanta We Trust DLC in Forspoken.
How to access the In Tanta We Trust DLC in Forspoken
There are some DLCs for games that are difficult to access. Games like Dark Souls require you to obtain specific items or go to specific areas. Luckily, the Forspoken DLC is very simple to access. It starts by going to the main menu.
To access the In Tanta We Trust DLC, start up the game after downloading the DLC. When you reach the main menu, you will see a new option that says Add-on Content. Select this option from the menu and it will give you a warning.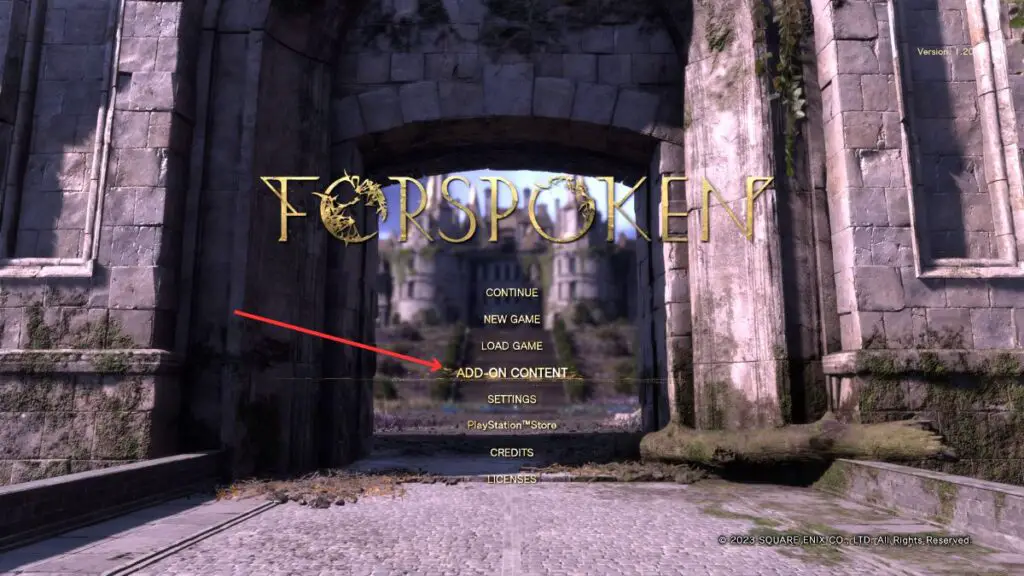 The warning will let you know that the DLC takes place after the events of the main game. If you don't want spoilers, you should complete the main game before continuing on to the DLC.
After selecting the Add-on Content option, you will be brought to a new screen that looks identical to the main menu but it will be for the DLC. Choose the option to start a New Game and you will start the DLC.