Wondering if you should kill the Red Doe or Ravager in Remnant 2? Remnant 2 features quests and boss battles with multiple outcomes that depend on various factors. However, none of these outcomes are permanent as the game encourages players to replay it through its Re-roll mechanic, which resets and shuffles the world with new locations and different encounters.
The Ravager boss fight has four possible outcomes. Three require specific actions at the start, and one occurs during the battle. Each outcome yields a unique item or material. The moral decision in this encounter can make players feel conflicted and lead them to ask, "Should I kill the doe in Remnant 2?"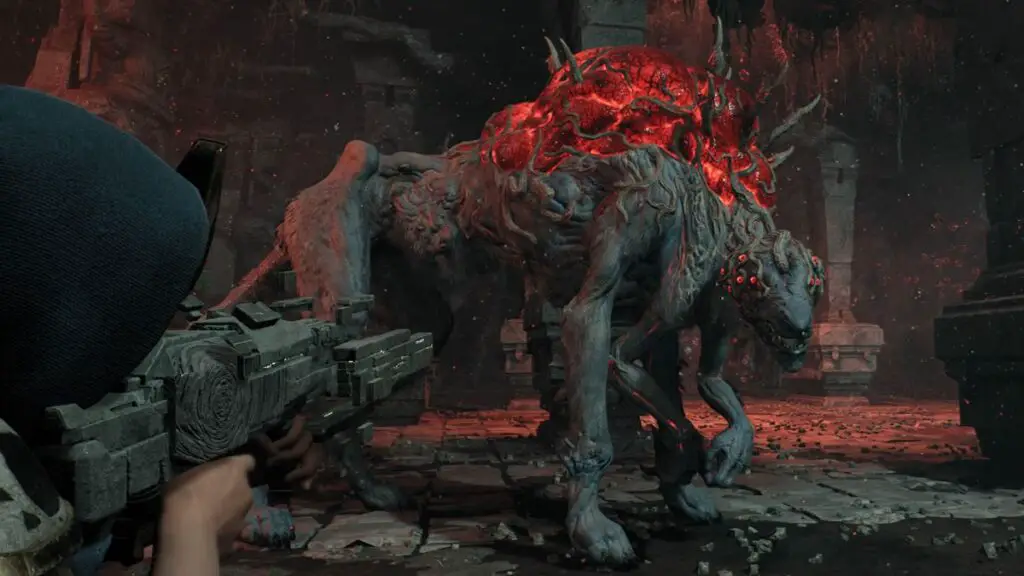 Actions and the lack of consequences
After you enter the area and make your way past the checkpoint you will be thrust into a cutscene. The ravager approaches and enters into a dialogue with you. He explains his plan and why he needs you to kill the doe. He walks with you while talking and at the end presents you with the wounded doe, unable to flee but still alive. It is here you can make your choice.
To begin we will start by listing the actions required, after your dialogue with The Ravager, to take and the rewards received for each one.
You turn and shoot The Ravager. This begins the boss battle. Somewhere toward the midpoint of the fight, he devours the doe. Finishing the battle with these conditions rewards you with the Crimson Membrane, which you use to craft the long gun Merciless.
You turn and shoot The Ravager. Before the midpoint of the battle, you kill the doe. Finishing with these conditions rewards you with the Ravager's Maw, which you can use to craft the Feral Judgement claw gauntlet melee weapon.
You Kill the doe. This rewards you the same as completing the boss battle and the Ravager's Mark, an amulet that deals additional damage to enemies bleeding and below 30% health
You heal the doe. This causes the doe to rise and charge The Ravager breaking her horn off in his chest. The boss battle commences after the doe flees. Finishg rewards you with the Cracked Doe's Antler which you can use to craft the Red Doe Staff. A melee weapon that has a charge attack damage to enemies and heals allies.