The Gerudo Scimitar is the most notable weapon in the Gerudo region of The Legend of Zelda: Tears of the Kingdom. If you find this, along with other items, you can turn them into Isha in Gerudo Town to get the Scimitar of the Seven. However, finding the Gerudo Scimitar can be difficult if you don't know where to look. Here is where to find a Gerudo Scimitar in Tears of the Kingdom.
How to get a Gerudo Scimitar in Tears of the Kingdom
There are several ways to get a Gerudo Scimitar in Tears of the Kingdom. First, you can potentially get one from a chest dropped by a defeated Molduga. These giant sand shark mini-bosses have a few spots around the desert that they spawn with every new Blood Moon. They swim under the sand until they hear a noise in their area, making them chase that source and jump out to attack it. Throw an item or shoot an Arrow to get their attention and then hit them with a Bomb Flower when they are visible to stun them.
When the Molduga dies, it will drop one or two chests. It isn't a guarantee that you will get a Scimitar, but there is a decent chance you will get that or a Gerudo Shield.
You can also go to the Ancient Prison Ruins cave in the southern part of Palu Wasteland for a little less danger. Jump into the sinkhole here to drop into the cave.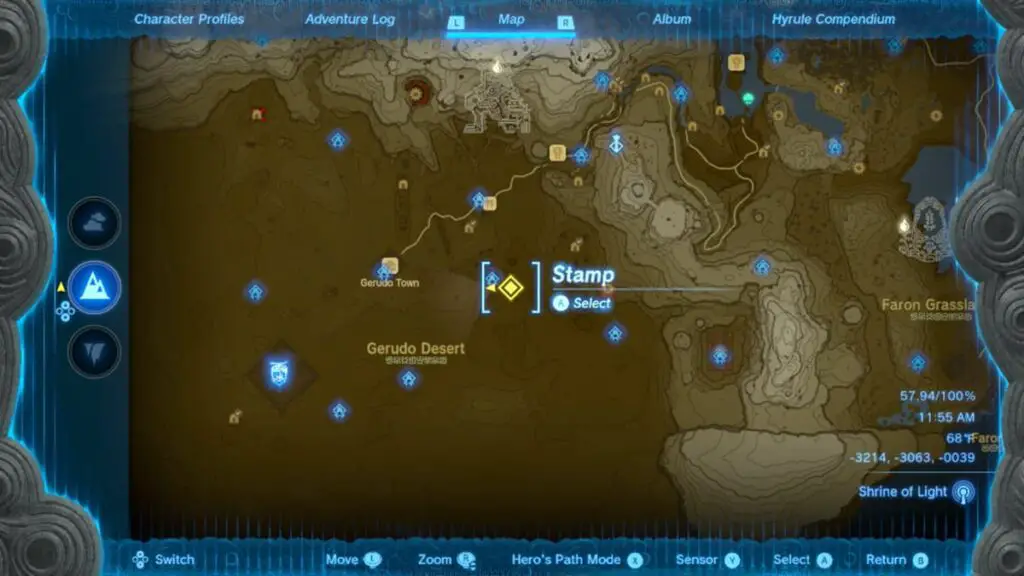 When in the prison, make your way through the hallways until you reach the second lever in your path. There will be Gibdos that attack, so strike them with an elemental attack to get rid of them. To find the Gerudo Scimitar, look in the prison cell directly left of the lever. It will be sticking out of the sand. This particular one will reappear after a Blood Moon passes.
Of course, you can also get a Gerudo Scimitar from Gerudo Town when you are stocking up to fight off the invading enemies. However, this is a one-time thing, and if you don't have the weapon from then, you will need to acquire it from one of the other two ways outlined above.
Once you have your Gerudo Scimitar, grab a Gerudo Shield, four Diamonds, and 10 Flint and take them to Isha at the jewelry store in Gerudo Town. If you have saved her from a Molduga out west, she will create the Scimitar of the Seven for you.