As much as players love the gameplay of Overwatch 2, it's the lore that has largely captured some people's attention. Most of that is thanks to its line of animated cinematics. These Pixar-quality videos hit us with emotions and action and tell us more about the heroes we love. Not one of these cinematics is bad; we love all of them. However, as time has gone on, we have identified our favorites. Here is our list of every Overwatch cinematic ranked from worst to best.
All Overwatch cinematics ranked worst to best
15. Overwatch Cinematic Trailer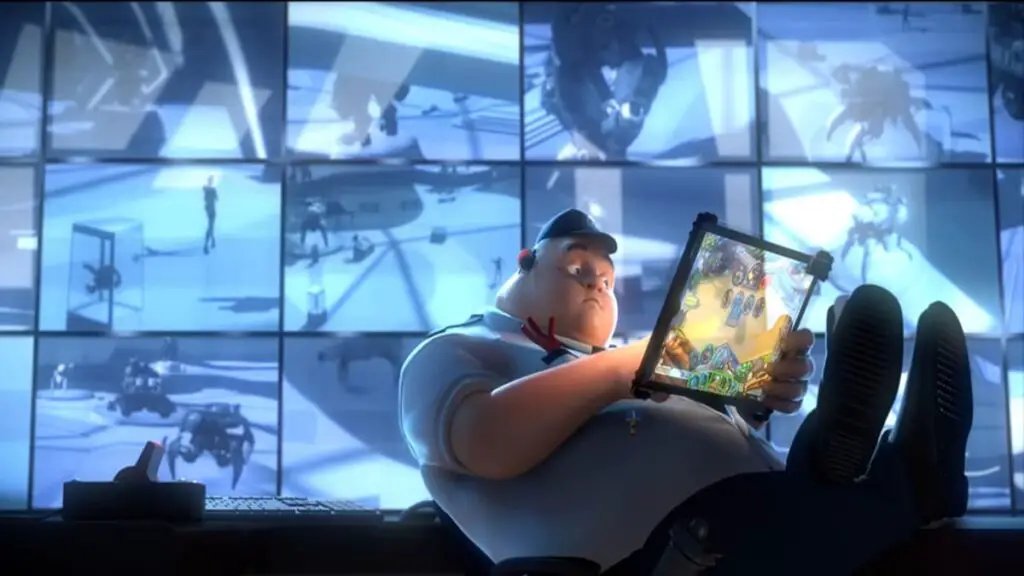 We start the list off with the original reveal of Overwatch. You can tell this came out before the game was ready to release with how it features things missing from the version released years later. Tracer has a different hairstyle, Winston has his Primal Punch, and Reaper wields a grenade launcher. A good introduction to these three plus Widowmaker, but it hasn't aged that great.
14. Infiltration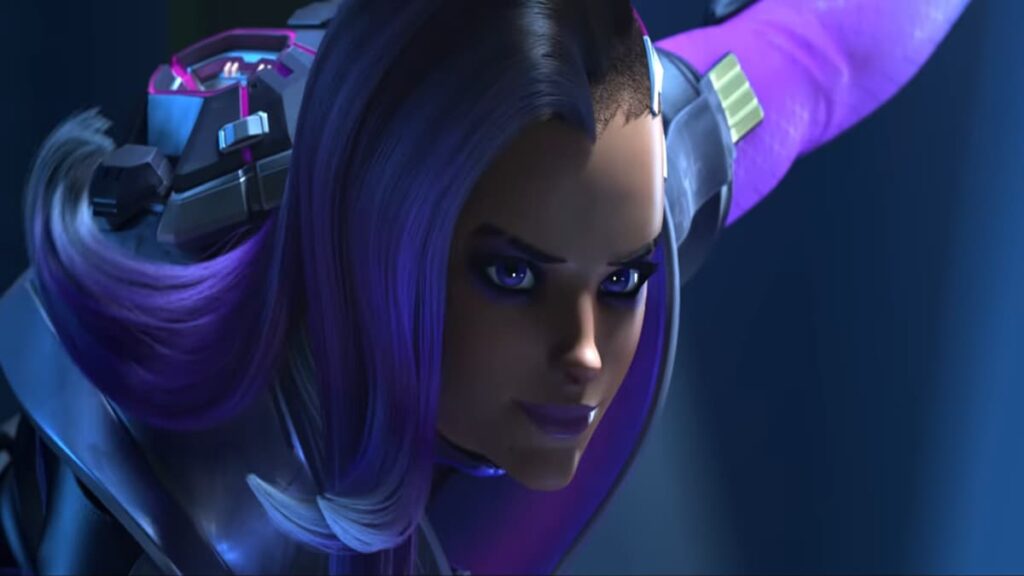 Sombra's introduction was happily received. She teams up with Reaper and Widowmaker to infiltrate Volskaya Industries and kill the company's president, Katya Volskaya, before Sombra goes alone to converse with her solo. Zarya was teased at the end for a story taken care of in a comic, but we still have no idea what Sombra wanted a favor for all these years later. It feels like a forgotten thread, especially with the map now deleted from the game.
13. Hero
Soldier: 76 got a cinematic to show his vigilante persona at work in Dorado. This came out before Sombra was revealed, so no appearance from her even though this is her home ground. Seeing Soldier be ruthless against the Los Muertos gang and offer up his body to save a little girl to prove he still was a hero at heart was nice, but it wasn't a great long-term story. It was meant to promote the first Overwatch, which wasn't out yet.
12. Reunion
Cassidy's lone cinematic occurred before he was given his real name and introduced us to two new heroes. When he was still going by Jesse McCree, we saw him in action as he met up with his old partner Ashe and the Deadlock Gang. We wish we could see some flashbacks of them working together, but their tension is real. Not only did we fall in love with B.O.B. here, but Echo was also introduced a long time before she became playable.
11. The Wastelander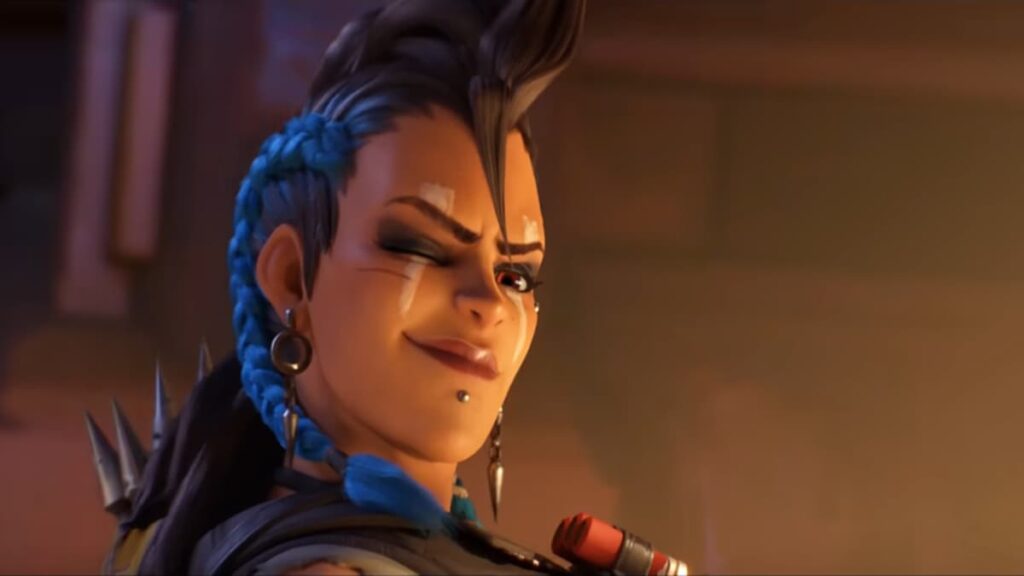 Junker Queen's introduction cinematic was a lot of fun because it showed how scrappy she is in a fight. We see firsthand how she earned her royal title and that even a softer part of her heart truly values the people of Junkertown. That was nice, but we would have loved to see what she did to survive the Wastelands beforehand.
10. Calling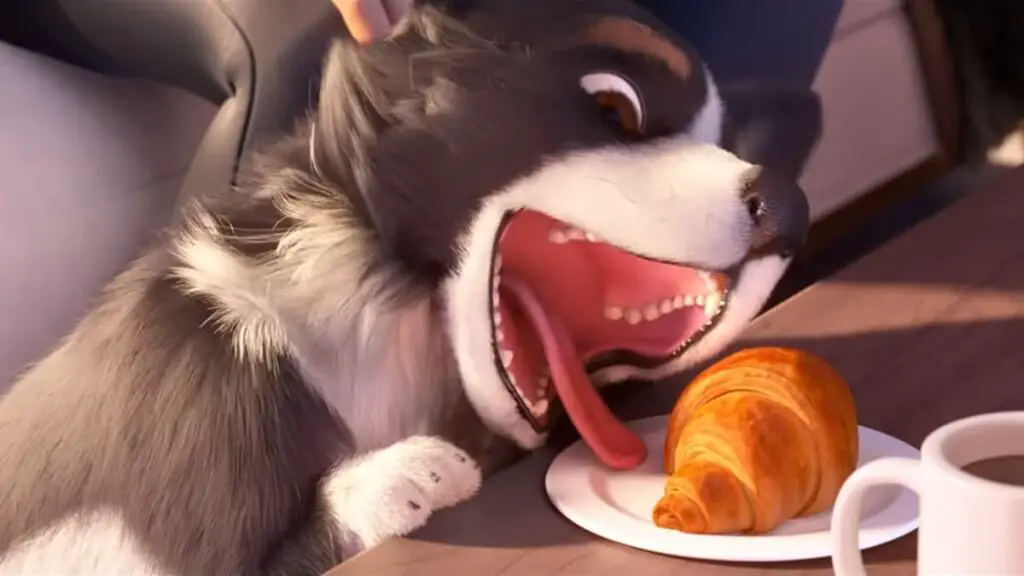 Sojourn's cinematic seems like it was delayed to be promotional material for Overwatch 2: Invasion's story missions. We are super happy to have these missions, but we had a pretty good idea of Toronto being attacked by Null Sector for about four years since Overwatch 2 was announced. Meeting Murphy and seeing Sojourn take on vigilante work like Soldier: 76 was the best part of this video.
9. Recall + Overwatch 1 Opening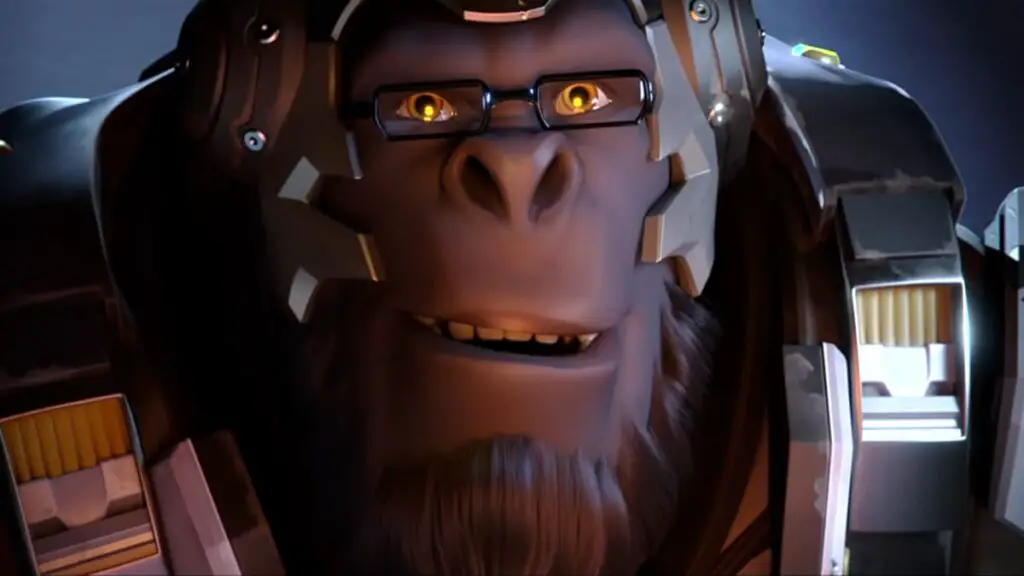 While the announcement cinematic introduced us to the Overwatch world, Recall and the opening from the first game have had the biggest impact on the lore. In Recall, Reaper attacks Winston, leading him to go against the Petras Act and recall Overwatch agents to save the world. The opening is then him delivering that message to his friends, which is still being replayed in cinematics today as we finally get the story moving forward.
8. The Last Bastion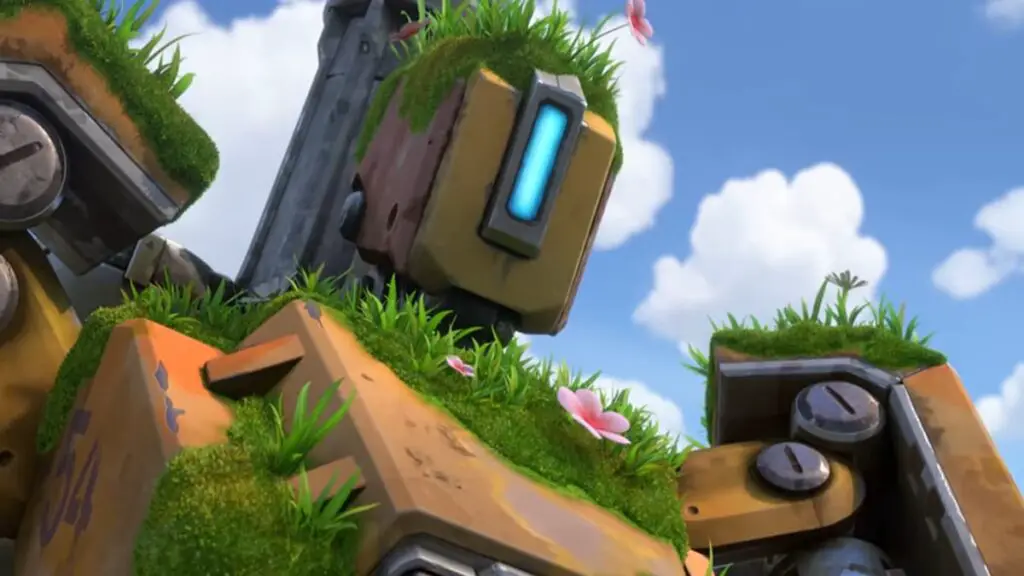 Bastion's cinematic is unique. Everyone in the Overwatch world looks at this omnic model as a threat, with good reason, but we not only get a story of him bouting with PTSD, but we see that a machine designed to kill humans can be one of the most peaceful characters in this world. It's beautiful, and not a single word is muttered the entire time.
7. Kiriko
In Kiriko's cinematic, we are introduced to a girl who cares about her neighbors and struggles to show her mom she can protect herself from the Hashimoto gang that runs her hometown. When the neighbor girl and her grandfather are attacked, she springs into action, showing the powers she had gained from the fox spirit and the weapon training her mother taught her and the Shimada brothers when they were kids. Kiriko shows she is a force, and a pretty sweet message is told of a girl showing she can hold her own in a dangerous world.
6. Alive
Alive shows off another bout between Widowmaker and Tracer. The assassin sniper sneaks through King's Row to take out the Shambali leader, Mondatta. Tracer intercepts her, and we see arguably the best action sequence of this series of the two constantly one-upping the other until one gets the upper hand. This was probably the first cinematic that made us vehemently beg for an Overwatch series that we still haven't gotten.
5. Shooting Star
Shooting Star shows us a different side to D.Va than you see in-game. Where she is always seen as a cocky gamer, we see a character who has devoted her life to ensuring she does all she can to protect her home from omnic attacks. While everyone sees her as a superstar who enjoys the easy life, she struggles with the fear of failure leading to the destruction of Seoul. She sacrifices her body and works overtime, even when injured, to ensure she can protect everyone. We even see a bit of growth when she gives in and asks for help from her friend, Dae-Hyun.
4. Dragons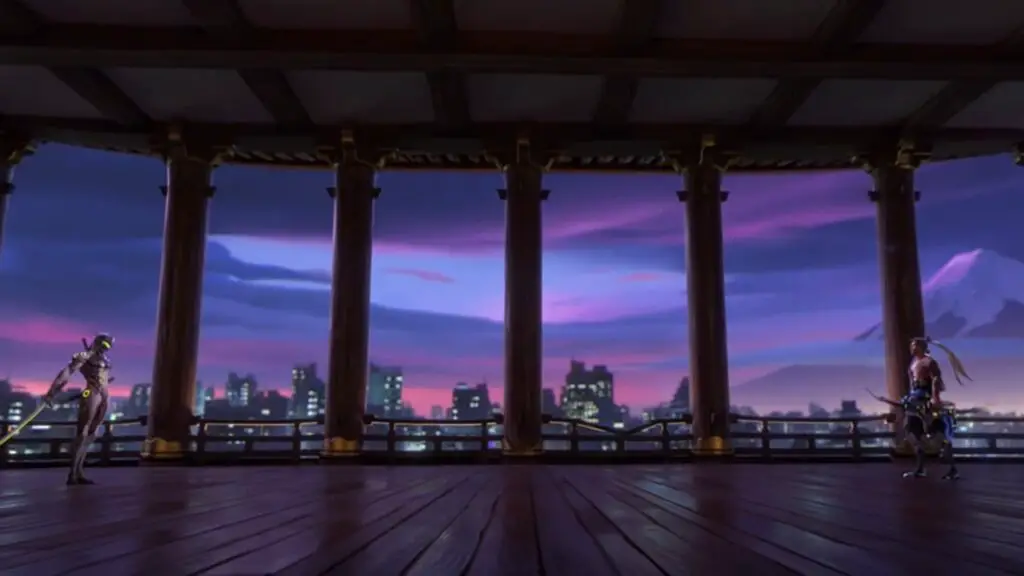 Dragons starts as a simple look into Hanzo paying respect to his fallen brother Genji, who Hanzo believes he killed in the past. When Genji appears in his cybernetic body, the two have one of the better fights so far, as we see Hanzo struggle with the fact that his brother is still alive. You can tell the conflict in his voice and actions. The character seemingly wants to stay neutral, but sooner or later, he will be forced to choose a side between Overwatch and Talon. Unfortunately, like many others in Overwatch, this story thread has barely progressed anywhere.
3. Rise and Shine
Rise and Shine shows us Mei's origins as she studied the worsening weather situation in the Antarctic for Overwatch. During a bad storm, she and her team go into cryogenic sleep to survive the storm until they can get new supplies. Unfortunately, she leaves sensors on that cause a power failure in all her team's pods, killing them and leaving her alone to wake up nine years later to figure out how to survive. It's a story of survival that shows the kindhearted Mei will do whatever it takes to get the job done.
2. Honor and Glory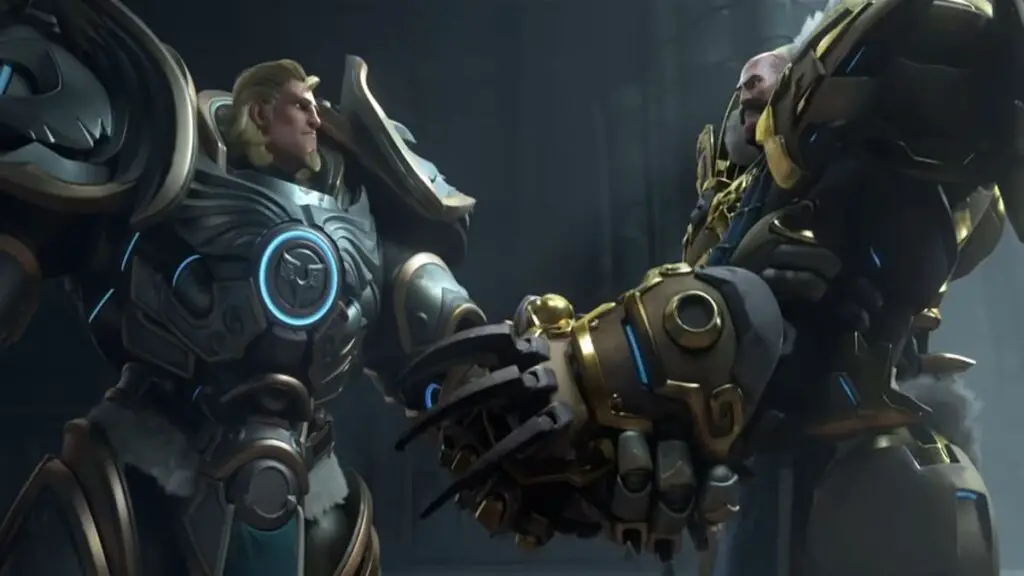 Honor and Glory shows Reinhardt's origins before he joined Overwatch and was a Crusader. We learn that he wasn't chosen to join Overwatch and has always been a reckless brute. Constantly charging into battle alone like so many players, he gets into trouble and must be bailed out. When his captain and good friend, Balderich, is severely injured due to Reinhardt's recklessness, we see what fuels the hero to keep fighting, even today when he has reached an advanced age.
1. Zero Hour
Zero Hour was the reveal for Overwatch 2 and essentially felt like this franchise's Avengers assembling moment. Great action and emotion, and they hit us with the perfect orchestral music. We start with Winston, Mei, and Tracer jumping into Paris to protect the city from Null Sector until a giant omnic threatens all their lives. With Mei gravely injured, Winston is ready to sacrifice himself for everyone else to escape until Genji, Echo, Reinhart, Brigitte, and Mercy answer the recall and arrive to team up with the others and save the day and end with the promise, "Overwatch is back."