Smalland: Survive the Wilds is the latest survival game to join in on the craze. What sets this one apart from the many others is the way that it combines survival and fantasy elements to create a strangely unique yet familiar world. Without a doubt, this game has invited comparisons to Grounded but instead of being in a backyard, you are a tiny humanoid creature called a Smallfolk surviving in the hostile environment of a forest. Smalland pulls mechanics from many games in its genre yet somehow feels different from all the rest. 
Go big or go home
The game begins with a rather short and subpar tutorial as you walk through a cave system created by the Smallfolk to protect them from the elements. After learning the basics of survival, you are thrown into the world to fend for yourself alone or with a group of friends. The gameplay of Smalland is very similar to other survival games; you explore and collect materials to build a home, craft upgraded weapons and armor, and cook meals. The game separates itself from the competition by waving in fantasy elements to the story and mechanics such as a race of small humanoids and the ability to fly through the air on the backs of insects. 
As you would expect, there are various elements that can change how you need to survive. You need to watch out for everything from the temperature to storms and bugs. If you neglect the structures you build, they will fall apart, leaving you helpless when a storm rolls in. Forgetting to eat will cause you to lose health. If strong winds come around, they can destroy your structure easily if it is weak. This constant plate spinning makes the game more interesting and gives a sense of urgency to check on your surroundings. 
Surviving the wilds
A big portion of the game is dedicated to fighting insects and crafting. I found that there were many bugs when fighting off the game's various foes, and not just in the literal sense. Most enemies could hit me from behind or from far away, making the hitboxes feel detached from the actual animations. The dodge roll does help in this instance, but won't guarantee safety from an attack. Despite this, the combat can be rather thrilling, especially when you have three or four ants ganging up on you. 
I had fewer issues with the crafting system but still found myself struggling at times. Throughout the game, you will need to craft better gear to access better resources and items. When you break an object, the materials are scattered across the ground instead of going directly into your inventory. Because of this, I ran into an issue where some items would clip into the ground, making them nearly impossible to get my hands on. 
Small but still worthy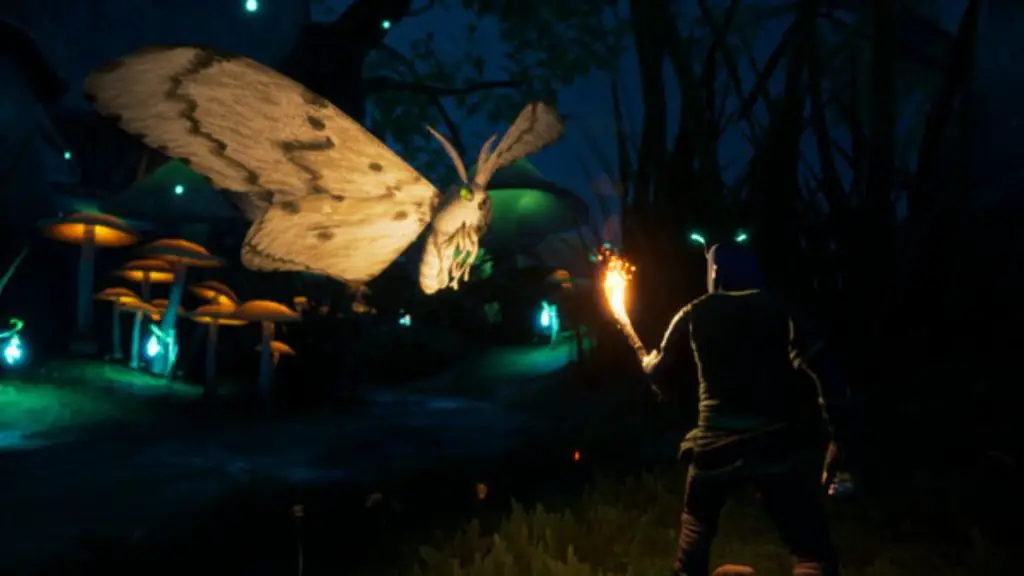 Smalland has a lot going for it and it can prove to be a strong competitor to bigger titles like Grounded or Ark if the devs put in the work. There are many elements of the game that stand out among other survival games but these same elements are causing some irritating glitches that need to be patched up. The game is currently in early access so I can tolerate these problems and they won't stop me from playing any time soon, but they definitely need to be fixed in the near future. Smalland may have its issues but it is full of life and shows that a small team is capable of big things.