Did you have your belongings stolen in Baldur's Gate 3? There are plenty of strange and bizarre things that can happen to you in the Forgotten Realms. Among them, getting your items stolen isn't the worst of it. After all, you can always run into a talking skeleton who wants to ask you a question about your morality.
If you have made your way to Druid Grove, you have probably run into a small Tiefling NPC who goes by the name of Mattis. This child is quite the con artist and will sell you dummy items that may or may not have a use in the game. Fail some perception checks and you will have some of your items stolen from you. Where has the thief gone? This guide will show you how to get your belongings back in Baldur's Gate 3.
Where to find your stolen belongings in Baldur's Gate 3
In Druid Grove, there is an NPC named Mattis. After speaking to this Tiefling child, you may have noticed a few perception checks get rolled. These are to determine if you spotted the thief rummaging around in your pockets. If you fail these checks, you will notice that your pockets feel lighter. The thief can be seen climbing a ladder behind where Mattis is standing.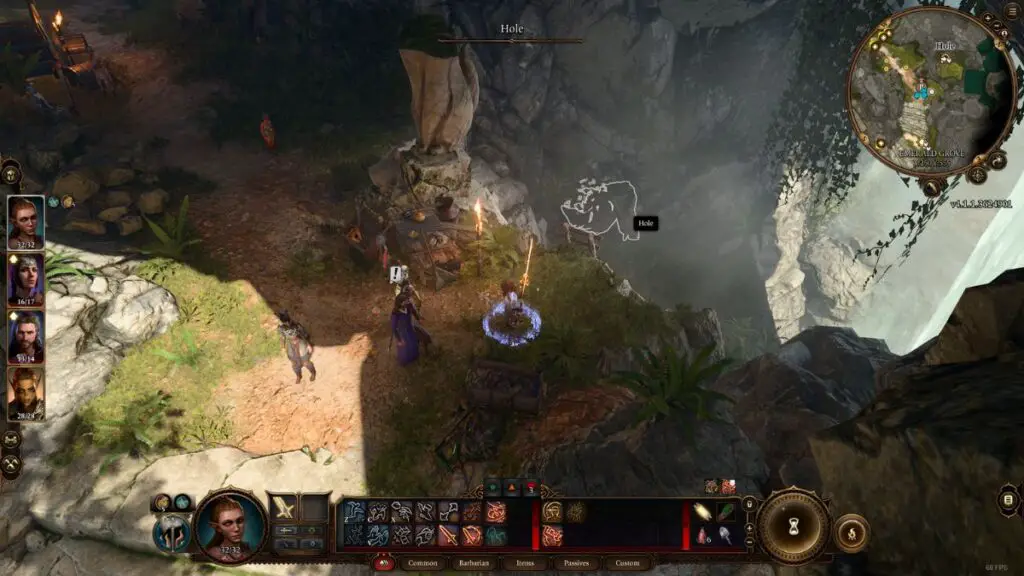 Go down the ladder and your party will roll perception checks to spot a small opening in the rocks. If you are a smaller character like a Halfling or a Gnome, you will be able to squeeze through the hole and head into the thief's hideout.
If you are unable to fit, head up the road to the left of Mattis and you will find another Tiefling child. Talk to them and pass a few checks to reveal a second, bigger entrance to the hideout.
Once you are in the hideout, speak to Mol. You will have a few options here such as persuasion and intimidation. We recommend you play nice unless you want to get some more capable fighters involved. If you play nice, Mol will offer you a quest to go steal the idol from the Druids. If you accept this quest, you will get a new dialogue option that allows you to bring up your missing belongings. Mol will then point you to their stash and you can get your items back.
Alternatively, if you are mean to Mol, she will run away and speak to an adult. If this happens, you will need to figure out a way to not get thrown in prison or wait out your sentence. Before leaving the hideout, you can at least find a nearby chest that contains your belongings.