The cornerstone of any action RPG are the weapons you carry and the armor you wear. If you want to get far in a game like Stray Blade, you will need the right weapons for the job and the right armor to back it up. Are you someone who likes ranged attacks? Do you need heavy armor to survive? If so, you will need to craft it. Crafting is the only weapon you will be getting new weapons and armor in Stray Blade so you better get good at smithing. This guide will show you how to craft weapons and armor in Stray Blade.
How to get weapons and armor in Stray Blade
Starting off, you will get your hands on Farren's old rusted weapon that has been resting in the ground for who knows how long. After dealing with this weapon for a while, you will eventually get your hands on the blueprints to make a new one. Not long after this, you will run into your first forge. These large structures allow you to craft weapons and armor provided you have the blueprints required to make them.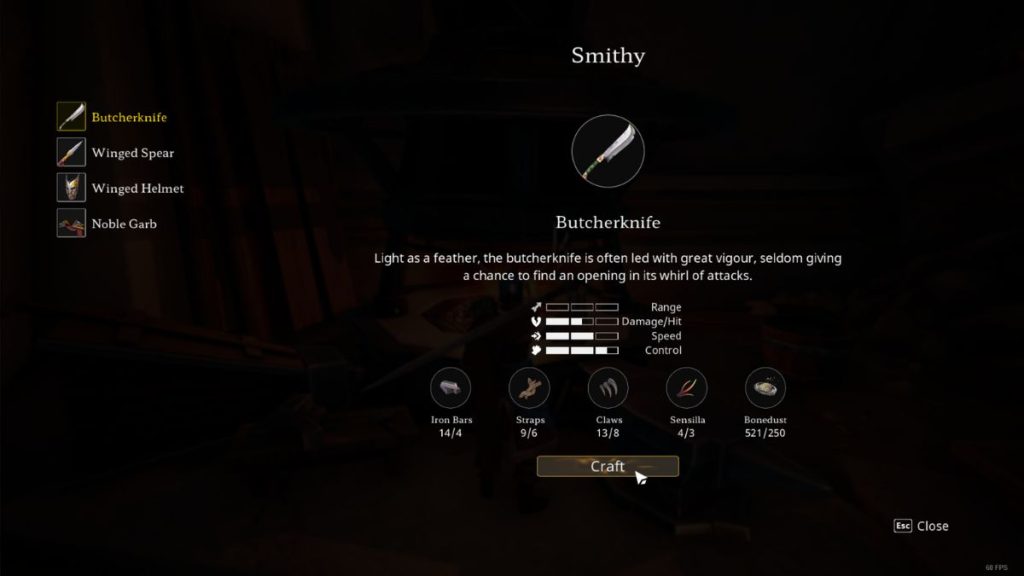 When you interact with a forge, it will bring up the crafting menu. In this menu, you will see all of the weapons and armor blueprints you have picked up during your journey. To craft one of these items, you will need the materials listed at the bottom of the screen. If you have all of them select the craft option and you will make the item you have selected. Once you have crafted an item, you will have it permanently.
How to get blueprints in Stray Blade
Blueprints are required to make weapons and armor at a forge. There are a few ways to collect blueprints, all of which involve exploring the world, so strap on your adventuring boots. First, blueprints can be found in chests. Chests are sprinkled around the world for you to discover but mostly appear in enemy encampments. Second, you can get blueprints from defeating enemies. You can typically get the blueprint for whatever weapon an enemy is holding. For instance, if you kill an enemy with a spear, there is a chance you will get the blueprint for that spear.