While everyone in the real world will think of Spider-Man the moment they hear the name Peter Parker, the character has had all kinds of jobs in his life. Probably the one he is best known for is his time taking pictures of Spider-Man for the Daily Bugle. Even though he has left that job behind in Marvel's Spider-Man 2, you can still take some good photos and test your cameraman skills. Here is how to take pictures in Spider-Man 2.
How to take photos in Spider-Man 2
There are two ways to interact with a camera and take pictures in Spider-Man 2. The first is Photo Mode, which can be accessed by pausing the game outside of cutscenes. When you enter this mode, your character and the world will freeze in place. Now, you can move the camera freely around the immediate area and find a good picture to take.
On the right, you can scroll through a big list of various options and press Square to cycle through other settings. You can change your Spider-Man's pose or suit, put in new lighting, add stickers, and more.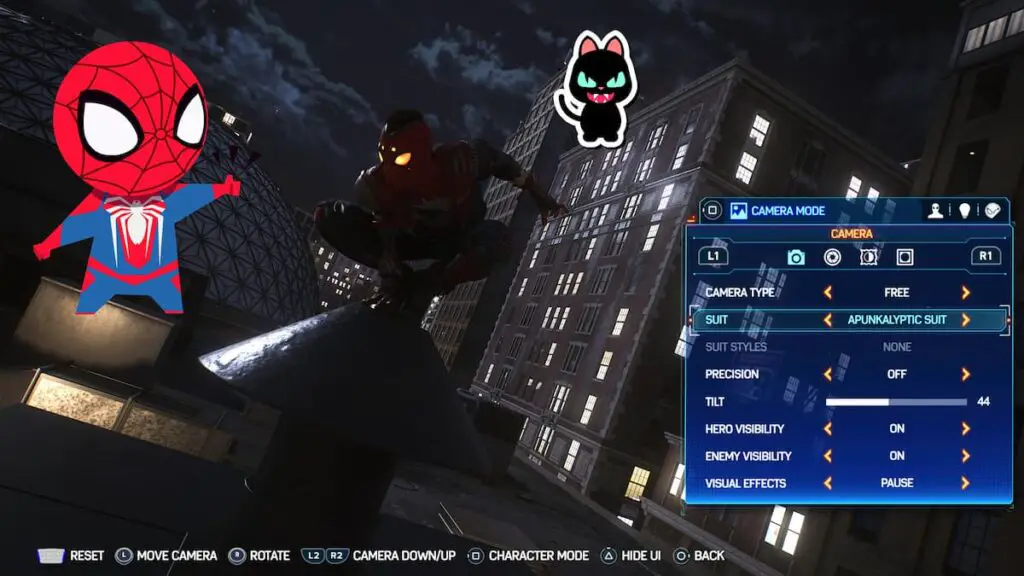 Once you have your photo how you want it to be, press Triangle to hide the menu and button UI at the bottom. Press the Share button on your DualSense, and your PS5 will store away this little memory you made.
The other camera work you can do in Spider-Man 2 involves the new Photo Op collectibles. As you move around the city, you need to find special occurrences that show off New York that you can send to a newspaper.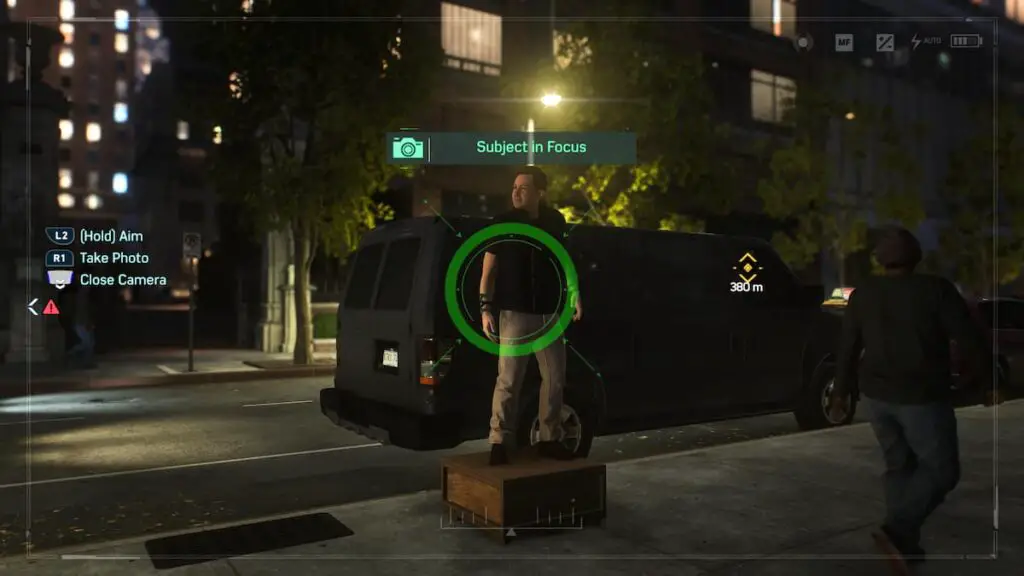 To use this camera, swipe up on the touchpad to get a camera UI on your screen. Hold L2 to aim your camera. If you are in a Photo Op spot, you will see a message letting you know if you have the right spot for a picture that your Spider-Man wants to send in. When everything is green, press R1 to take the picture.