The latest in-game event in Overwatch 2 is Concert Clash. In celebration of the LE SSERAFIM crossover event that already has a bunch of cosmetics for sale and a music video, you can play a unique game mode to get some battle pass experience and a new Junkrat skin. Your first time jumping into the mode may have you thinking it's a simple deathmatch game or something, but there is an objective you need to pay attention to. Here is how to win Concert Clash in Overwatch 2.
How Concert Clash works in Overwatch 2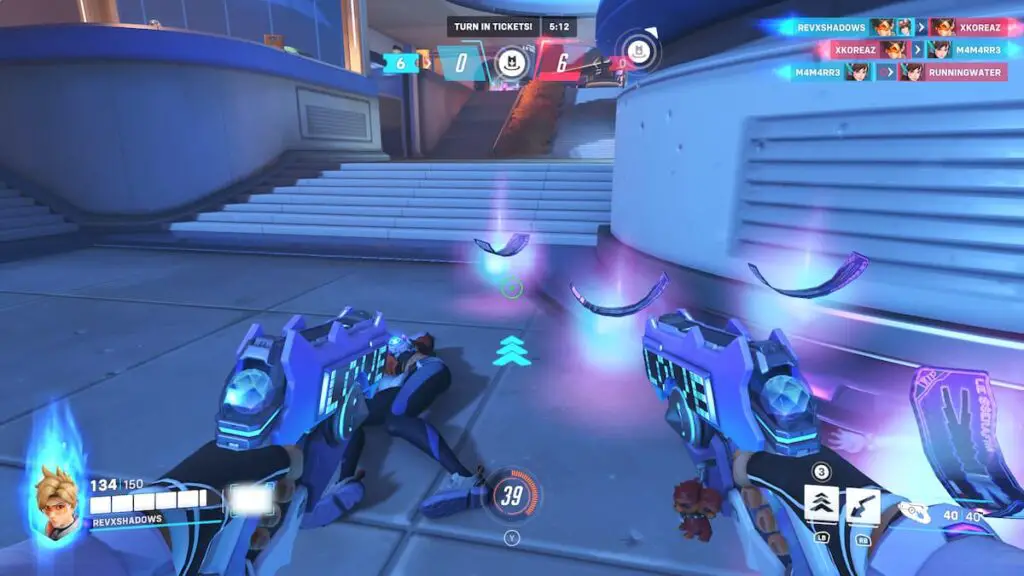 When playing Concert Clash in Overwatch 2, you will notice various points are shown around the map now and then. First, there will be a ticket machine, and then after that is gone, a turn-in point will appear. When a team captures the turn-in point, any players on that team that are holding tickets will score points by stepping on the point. The whole point of the game is to have your team turn in 25 tickets before the enemy team does. Every ticket machine will drop up to seven tickets when you shoot them. There is no limit to how many tickets a player can hold, but if they die, all the tickets will drop on the ground.
After a while, an enlarged Junkrat will appear that is holding 15 tickets. The first five he holds are normal tickets, but the last 10 are denoted by a light stick. This is a great way for the winning team to finish the game or the losing team to get back into the match.
Who are the best heroes to play in Concert Clash in Overwatch 2?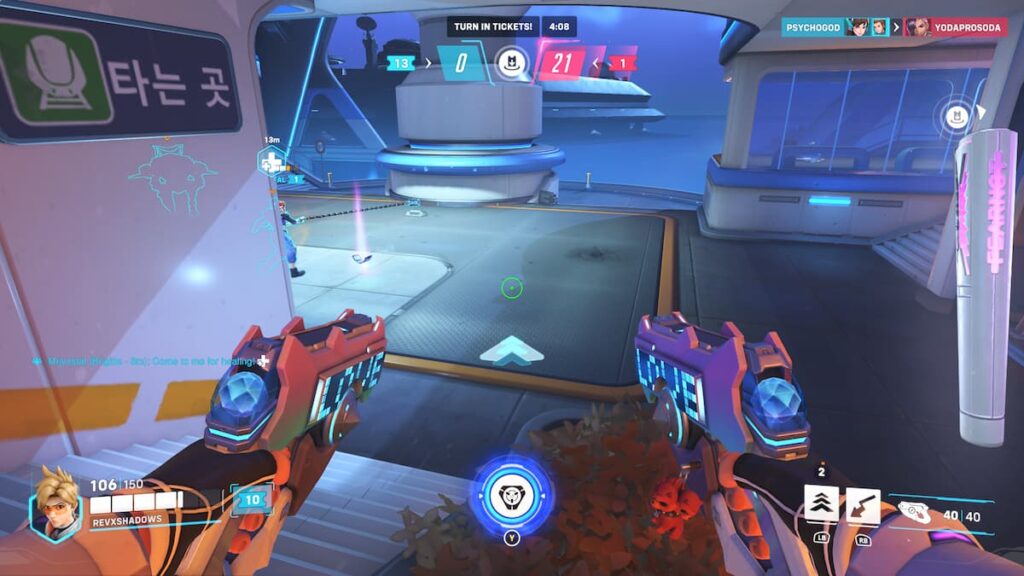 The playable heroes in Overwatch 2's Concert Clash include:
D.Va
Sombra
Tracer
Brigitte
Kiriko
With there only being three players on each team, you might think that your team should always feature one hero from each category. While that can help, it definitely isn't a need in every game. D.Va is most useful for slowing down an opposing Tracer, as is Brigitte, but the Tank isn't an absolute need in every game to be successful.
We would say a good Sombra can absolutely take over this mode. With her stealth, she can collect a ton of tickets before depositing them and escape most encounters with her Translocator. After her, we would say Tracer's movement can be tough for lower-skilled players to deal with. A Kiriko that can hit consistent headshots is absolutely lethal in this mode.
Tips to win in Concert Clash in Overwatch 2
Here are a bunch of tips to keep in mind to help give your team a boost in Concert Clash:
Never attack ticket machines alone. If the enemy team arrives, they will easily wipe you away and take all the tickets for themselves.
Ultimate ticket machines will drop canisters that charge your ultimate. If you see this, use your ultimate right away if an enemy is nearby. That, or let a teammate grab it.
When Junkrat appears, players seem very drawn to him because he is large and slowly firing his grenades. Use him as a distraction to get some easy attacks on the enemy team while they put their focus in there.
The light stick that Junkrat drops is worth 10 tickets, but you will drop it if you use a movement ability. With this in mind, let it sit on the ground until there are no enemies nearby.
You can see how many tickets you have in the lower left-hand corner of the screen. If you have a ton of tickets on hand, maybe consider hiding until the drop-off point appears.
You can also see the number of tickets an enemy has above their head. Focus the ones that have a lot.