Do you want to check how human you are in Lies of P? Humanity is a fickle thing. The more you avoid telling the truth in Lies of P, the more human you will become. This mechanic works very well and obviously comes from the story the game is based on – Pinocchio.
Being a puppet, your appearance doesn't change a whole lot throughout the game. Your nose most certainly doesn't grow the way it does in the original tale. So how can you tell how human your character has become? This guide will show you how to check Humanity in Lies of P so you can tell if you are "a real boy."
How to check Humanity in Lies of P
There are two ways that you can check your Humanity in Lies of P. First, you can check the painting in Geppetto's office. This painting won't be there at first. Instead, you need to find it.
The Painting of a Boy can be found in the Black Rabbit Brotherhood Hideout in the Malum District. You must defeat the Eldest of the Black Rabbit Brotherhood boss before you can obtain the painting. Once you have the painting, bring it to Geppetto. He will then display it on the wall to the right of the fireplace.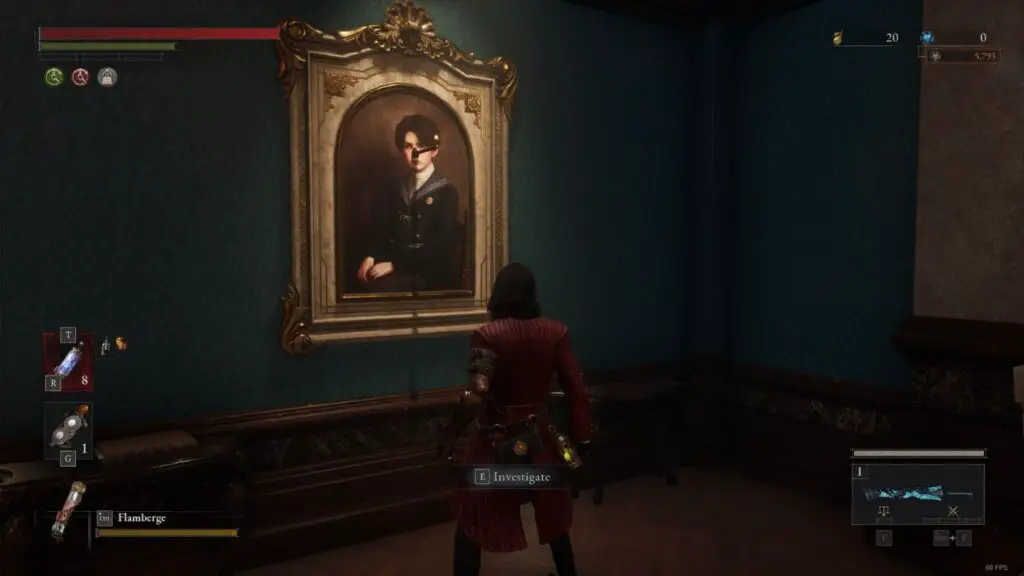 You can come to check the painting at any point after you have unlocked it. The more you lie in the game, the more the nose of the painting will grow, showing how human you are becoming. This is a nice detail that lines up with the original tale.
The second, less exact means of checking your Humanity, is to interact with the cat at Hotel Krat. This orange and white cat shows up in different places around the hotel. The more human you become, the more friendly the cat becomes. Once you are considered human enough, the cat will allow you to pet it.