Hunt the Night combines the puzzle solving of The Legend of Zelda and the challenging bosses of a Souls game, making for one unique and thrilling adventure. One moment you're activating levers and racing to get through an opened door, and the next you're backed into a corner fighting down an overgrown demonic dog — and no you can't pet them, though I'm sure they were a good boy in life. It's set in a dark world of gothic pixelated art and plays out like a portrait from the same era. Though, is it a masterpiece you'd find on the walls of The Louvre? Or a children's drawing you put on the fridge to take down later on?
I submit it's a work of art worthy of hanging in any fine gallery.
Light and shadows
Hunt the Night may look simple in its design and pixelated graphics but they simply add to its charm. The game is inspired by retro titles of the past so you're going to see a lot of similar themes, such as activating switches, backtracking from room to room, and encountering groups of the same monsters. Despite this, Hunt the Night feels very much like a modern game.
It's basically everything I would want out of a new top-down Zelda game. The Legend of Zelda: Majora's Mask is about as dark as it gets for a Zelda title and Hunt the Night takes that darkness goes far beyond anything Nintendo would ever consider. The story centers around Vesper, a member of the group known as The Stalkers. She's a monster hunter but carries a dark secret; she's formed a bond with a creature called Umbra that acts as a dark reflection of her. They'll work together to fight foes and overcome obstacles they encounter on their journey.
Embracing the darkness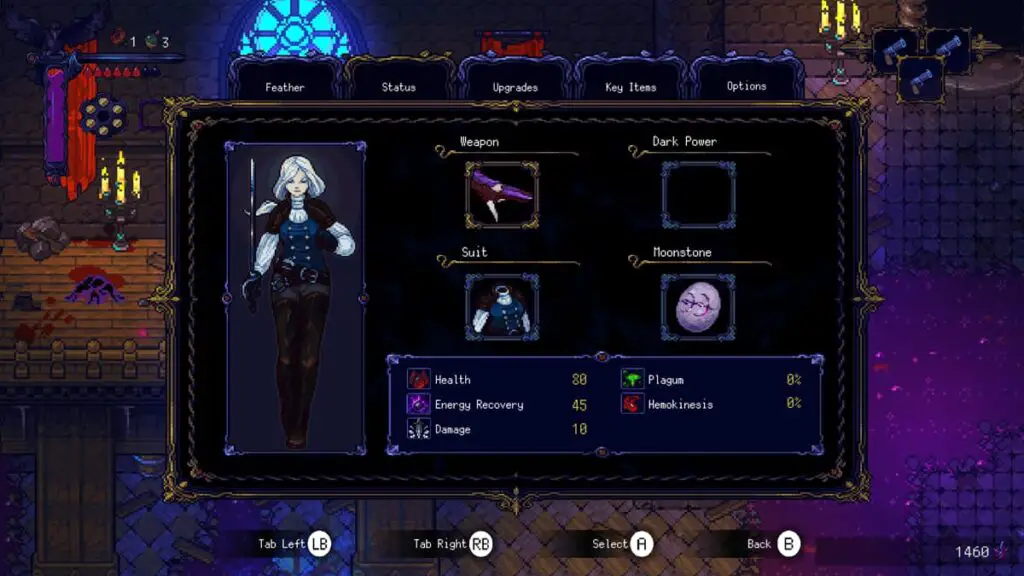 You'll begin in a vast castle but the majority of the time is spent exploring catacombs, rooftops, crypts, and fields as you search for items and unlock the path forward. Equipment is found in chests and you'll be rewarded for searching everywhere. While it's not an open world, each map is large and has many side areas you can venture to for rewards. Each area includes standard enemies you'll have to face down but to complete the location and move on to the next, you'll need to face off against ferocious bosses. Let me tell you, they may be the best part of the entire game.
Each boss is intended to hit hard and dead set on ending your life the moment their introductory cutscene ends. They're Souls-like in every sense; from design to movement and attack patterns. This is a game about fighting monsters and the grotesque, strange, and macabre, and fully delivers on that promise.
On a side note, the music for each boss and the soundtrack in general is fantastic. Considering it was composed by Hiroki Kikuta, who also worked on Indivisible and Secret of Mana, of course, it's going to be great.
As for the combat of Hunt the Night, you'll use numerous weapons to slay enemies. You start out with a sword and gun but gain other weapons and armor as you explore. Your melee weapon is for close range while your gun doubles as a projectile and tool to activate switches to open up new paths.
You're free to swap out the weapons you want at any time except while fighting a boss, allowing you to experiment with alternative loadouts if the one you're using isn't cutting it. Based on my experience, you'll do this quite a lot.
Dark reflections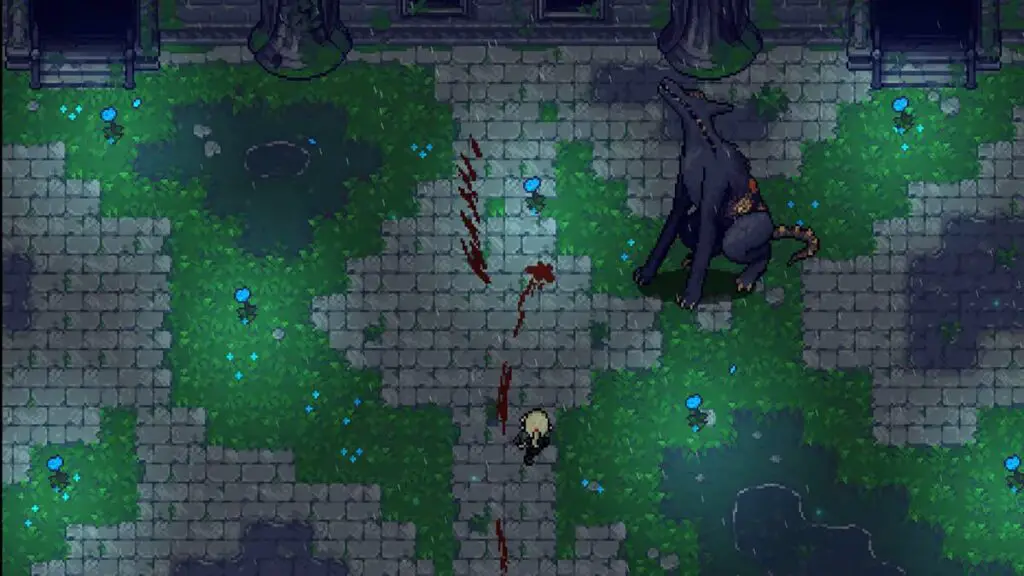 Combat is but one pillar Hunt the Night is built on. The second is found in its exploration. Areas contain locked doors that can only be unlocked by searching for levers or keys. You'll use your gun, Vesper's dash ability, and Umbra's glide to move around the map in order to navigate the area to reach the next zone.What adds to the challenge of each is dealing with enemies. You'll have to navigate past groups of monsters and 'jumping' puzzles to advance from room to room. It's a fun yet demanding test of skills
A simple fight while dodging attacks is always good fun but can get stale after a while. Adding a movement, and occasional timed-based element to the mix really enhanced everything.
A light would help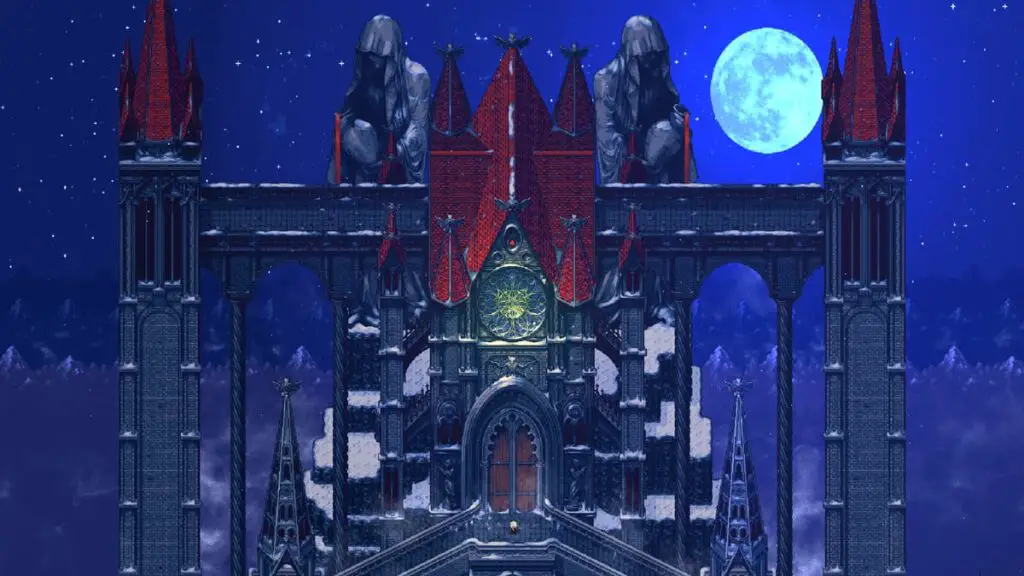 My complaints with Hunt the Night are few but still worth noting. The biggest of which is the game, while stunning to look at, is just too dark to really see what you're doing. It can be frustrating if you can't find an exit from a room as it's too dark to make out details. Bumping up the light or brightness does little to improve visibility, either. Another minor issue is playing on the keyboard is incredibly difficult. It's possible, and I tried to get the hang of it, but a controller is the best option. It provides for much smoother gameplay and more precise control over movement and attacking. Though, the controls themselves are tricky to master.
Fine gothic art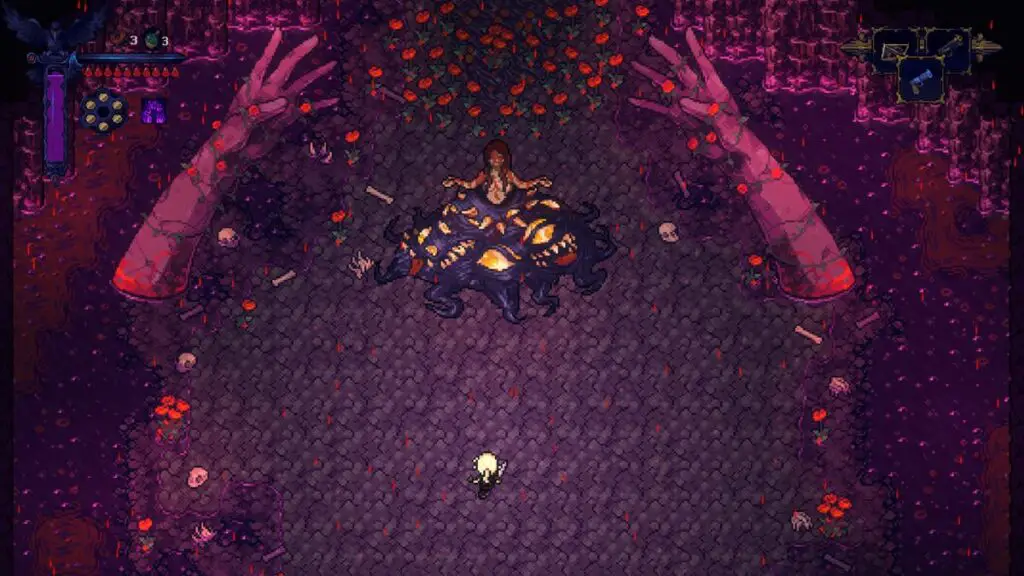 Screen darkness aside, the game is in all-around fine form. From its pixel art and sprite animations to its music, combat, and exploration, Hunt the Night is like a gothic painting come to life. It nails the finer details of world-building and hits hard with its demanding boss fights. Each death provides a learning experience and like a stunning portrait and a vampire's smile, you'll find yourself lost in its beauty and charm.
The Review
PROS
Engaging boss battles
Fantastic worldbuilding and lore
Rewarding exploration
CONS
Finicky controls
Screen is too dark