As of the Trails and Tales update in Minecraft, you can find a brand new music disc. This adds a new music track you can play in a Jukebox to change the sound in that area. As with the other ones, the Relic Disc can only be grabbed from a particular location. Here is how to get the Relic Music Disc in Minecraft.
Where to find a Relic Music Disc in Minecraft
To get a Relic Music Disc in Minecraft, you first need to get a Brush. These can be crafted with a Feather, Copper Ingot, and Stick. Place the items in that order down the middle slots of the crafting grid in a Crafting Table.
Now that you have a Brush, you need to find some Trail Ruins. Unfortunately, this will be a little tougher than the previous step. Look for odd bunches of blocks like Terracotta and others that look out of place near water in forest or jungle biomes. When you find these, dig down, and you will find a bunch of other blocks. Make sure you don't dig through any Suspicious Gravel or Sand blocks, as you need those for the Music Disc.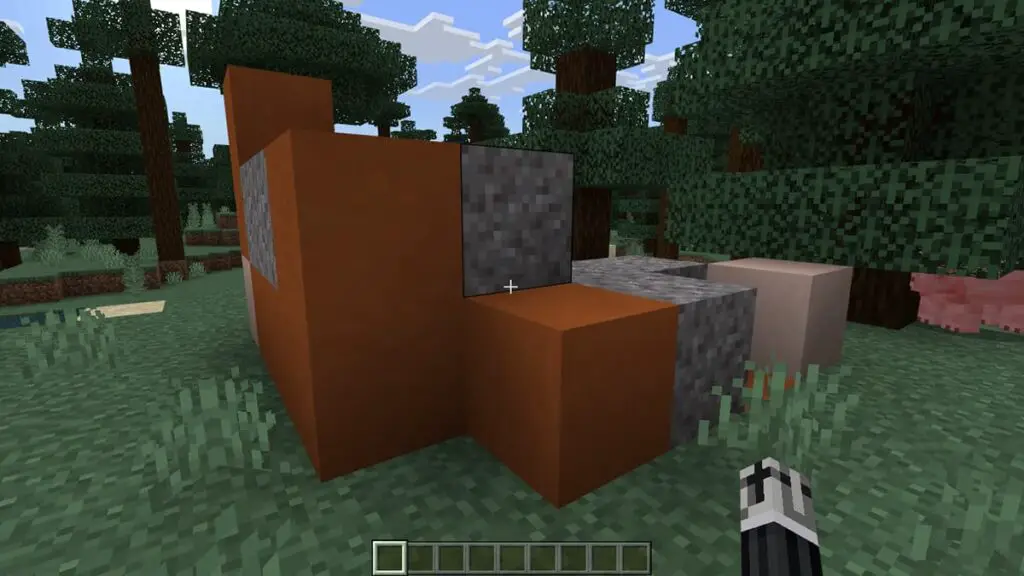 When you begin finding Suspicious Gravel and Sand, use your Brush to see if there are any items inside. The Relic Music Disc is one of the possible items among others that can appear in Trail Ruins. Unfortunately, these are the only spots they will appear, as the ruins of other biomes will not contain this musical item. Also, even when you find the Trail Ruins, which could take a while without using commands, the spawn chance of the Relic Disc is about 10%, so you will need to get lucky.