It's race day! Do you think you have what it takes to beat Boshi in Super Mario RPG? Boshi is one fast Yoshi and he lives to race so you might have a difficult time beating him. There are some pretty big stakes though. If you lose, the Yoshi's can't race together. You need to win so everyone on Yo'ster Island can race together!
Join forces with Yoshi to win the race and take down Boshi for good! Unfortunately, Mallow and Geno won't be able to help you out. You have to win this race on your own. Get ready cause the Mushroom Derby is about to begin! Here is how to beat Boshi in Super Mario RPG.
Super Mario RPG Mushroom Derby – How to beat Boshi
If you want to beat Boshi in the Mushroom Derby in Super Mario RPG, you first need to get some cookies. When you reach Yo'ster Island, you won't be able to talk to anyone by the Green Yoshi. Speak to him and then jump on his back. Yoshi will be your translator and mount.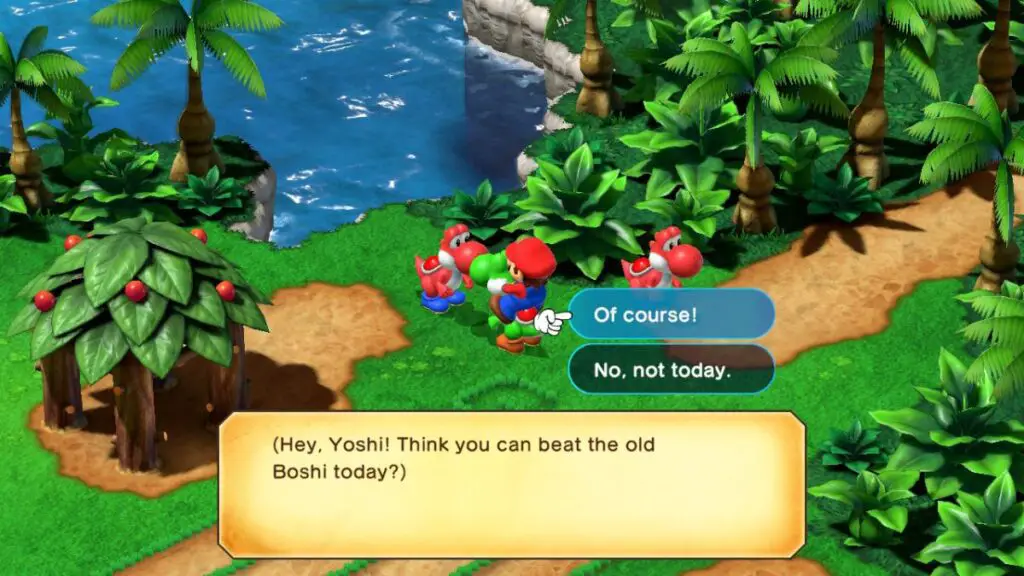 After joining Yoshi, go talk to the Red Yoshi near the finish line of the race track. Speaking to them will get you some cookies. Bring these cookies to Boshi. Boshi is the Blue Yoshi next to the hut positioned near the track's start.
Once you challenge Boshi to a race, you will go through the tutorial for the Mushroom Derby. We suggest you go through the tutorial and not skip it. In case you did, the controls are as follows:
Press the A and B buttons to the beat to sprint
Press the Y button to eat a cookie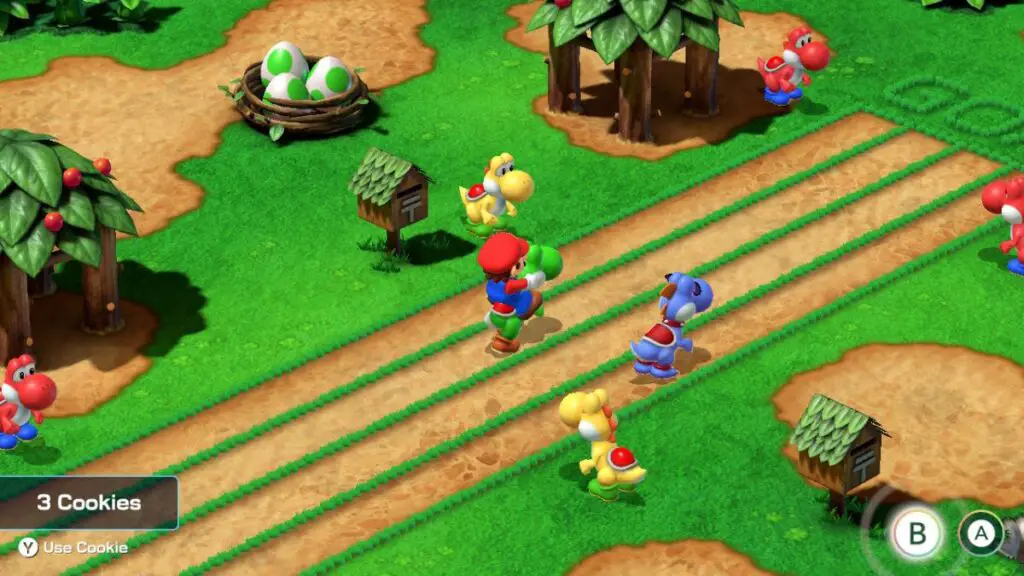 Boshi is a difficult racer but we beat him pretty easily by using all three cookies during the race when the beat changed. What makes this race tricky is the change in the beat that happens partway through the race. We suggest that you get the beginning beat down and then use up your cookies for the second half of the race as this will easily lead to victory.