What is Tactical Stance in Modern Warfare 3? There are some changes that have come in this new version of Call of Duty. Some of which aren't entirely well known. Activision developers describe the stance as the "perfect middle-ground between hip-fire and aiming down sights." What exactly does that mean though?
There are plenty of questions being asked about MW3. One such question is if CoD Points transfer over to Modern Warfare 3. So what is Tactical Stance in Modern Warfare 3? What makes it different than past Call of Duty games? Here is everything you need to know.
MW3 – What is Tactical Stance?
Tactical Stance in Modern Warfare 3 is a new way of holding your weapon that is more accurate than hip-firing it but not as accurate as looking down sight. You can tell when you are in this stance because your weapon will be tilted. When using ADS, you will be looking down the weapon's sights. Using this Stance will have you looking down the side of the weapon.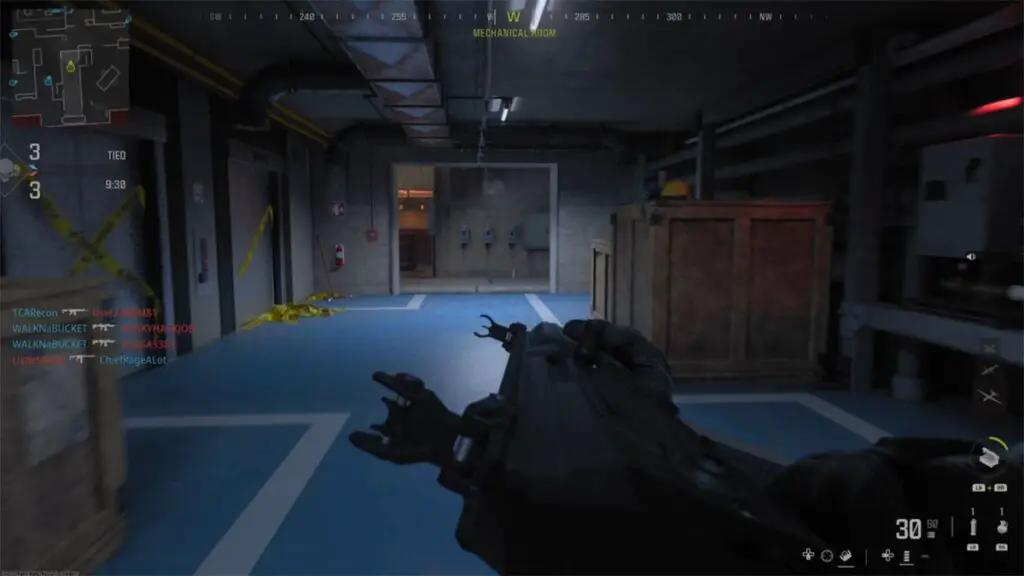 The biggest differences between the stances are your ability to aim and your movement. Hip-fire allows for greater maneuverability. You can walk at full speed and shoot your weapon. ADS or Aim Down Sight slows your movement down to a crawl but makes you much more accurate. Finally, Tactical Stance is a fine middle ground. You still have some speed and accuracy but not as much as when hip-firing your assault rifle, pistol, shotgun, battle rifle, or whatever else you might be using.
How to use Tactical Stance in Modern Warfare 3
If you want to use Tactical Stance in MW3, you need to aim down sight and press down on the D-Pad. This works on both PlayStation and Xbox Series X/S or when using a controller on PC. You will automatically use this stance when sliding.
If you want, you can change the controls for using this stance. To this this, go to settings > controller > gameplay. Once you are in the gameplay menu, scroll down to the Tactical Stance Activation option. There are then a few options you can choose from:
Off
ADS + Sprint
ADS + Melee
ADS + Down Button
Double-Tap ADS
Depending on your preference, each of these options is good. We found both Double-Tapping ADS and ADS + Sprint to be the most natural as using the D-Pad felt clunky.